This post contains affiliate links.
Super large Easter bunny printable
Print out this cute and very large Easter bunny coloring page for you and your children!
Easter bunnies are the perfect thing to print out and color because you can make them any car you want and I always turn out so adorable.
I love coloring my bunnies pink or green yellow!
Get creative guys!
This easter bunny printable coloring template will take up the entire page, you can print it out in a 8.5 x 11 inch format and it will print beautifully!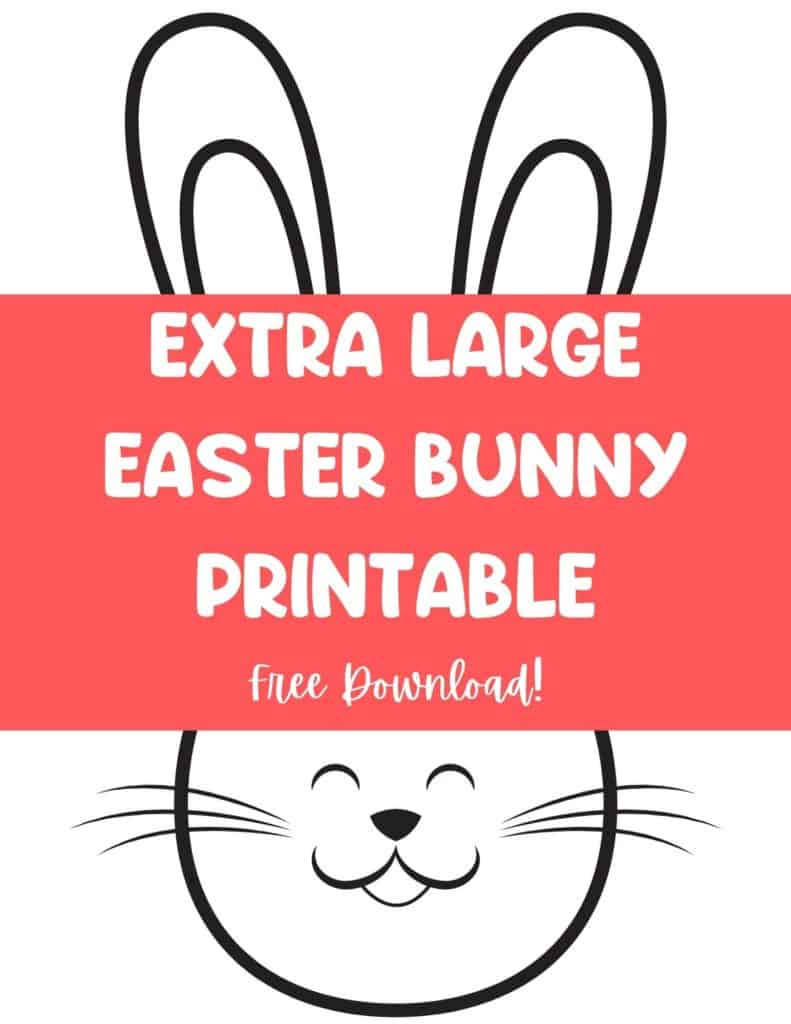 Easter bunny on Easter activity
I thought of some ideas to use this easter bunny printable template and coloring page with your kids at home, or if you are a preschool/daycare teacher, with your kids in class.
some ideas for ways to create a beautiful easter bunny:
I hope you enjoy this free easter bunny printable coloring page!
Please tag me on instagram with your easter bunnies! @habitatformom 🙂
I have a FREE printable easter egg coloring page that I think you will love too! Make sure to grab it here.
Large easter bunny printable template to decorate and color