This post contains affiliate links.
Hey, fellow single moms! It's that time of the year again when we have to get our kids ready for school.
I know it can be stressful and overwhelming, but don't worry, I've got you covered.
I've compiled a back to school checklist that will help you and your kids have a smooth transition.
Here are some important things to do before the first day of school:
Check the school website for important information, such as the school calendar, supply list, dress code, bus schedule, etc. Make sure you have all the necessary forms and documents ready, such as immunization records, emergency contacts, etc.
Shop for school supplies and clothes. You don't have to break the bank to get everything your kids need. Look for sales, coupons, and discounts online or in stores. You can also reuse or recycle some of the items from last year, such as backpacks, lunch boxes, etc. Don't forget to label everything with your kids' names.
Set up a routine for the morning and evening. Having a consistent schedule will help you and your kids stay organized and avoid chaos. Plan ahead what you and your kids will wear, eat, and pack for the next day. Set a bedtime and a wake-up time that will allow enough sleep and time to get ready. You can also create a checklist or a chart for your kids to follow in the morning and evening.
Talk to your kids about their expectations and feelings. Going back to school can be exciting, but also scary and stressful for some kids. Ask them how they feel about their new grade, teacher, classmates, etc. Listen to their concerns and reassure them that everything will be okay. You can also share some of your own experiences and tips on how to cope with challenges and make new friends.
Celebrate the start of the new school year. Make the first day of school special for your kids by doing something fun and memorable. You can take pictures, write notes, make breakfast, or give them a small gift. You can also plan something fun for after school, such as going out for ice cream, watching a movie, or playing a game..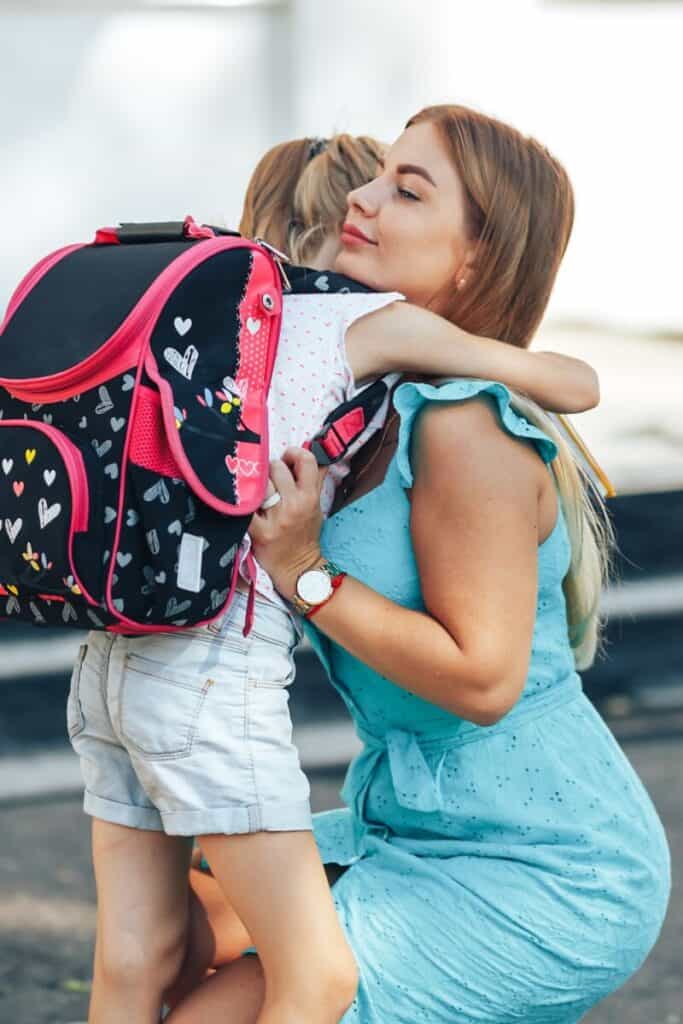 I hope this checklist helps you and your kids have a great start to the new school year.
Remember, you are not alone in this journey. You are doing an amazing job as a single mom.
You got this!
Pin for later: