This post contains affiliate links.
Hello! My name is Jennifer. I am a proud mom to one beautiful little boy and am dedicated to helping women like you live your best mom life!
I find solutions for YOU and share them everyday here on this blog… (like the super helpful FREE beginning prenatal birth class all of my mamas are loving)
Every mother dreams about decorating her baby girls' nursery. When you think of a baby girl nursery room most people think pink and girly.
Today, that's exactly what I'm going to give you.
Top 3 baby girl nursery room decor items my readers love
I am showcasing the best and most beautiful pink and girly baby girl nursery room ideas on the Internet.
Let this collection inspire you for your own baby girl's nursery room.
Heck, you might even find ideas you haven't even thought about before, and that's exactly why I went ahead and curated them for you right here.
So without further ado here are the best baby girl nursery room ideas that are pink and girly perfect for your little princess…
Readers love: 6 super important things I wish I did in my first trimester of pregnancy
Don't forget to check out this brand new course all about newborn baby's!
Pin for later: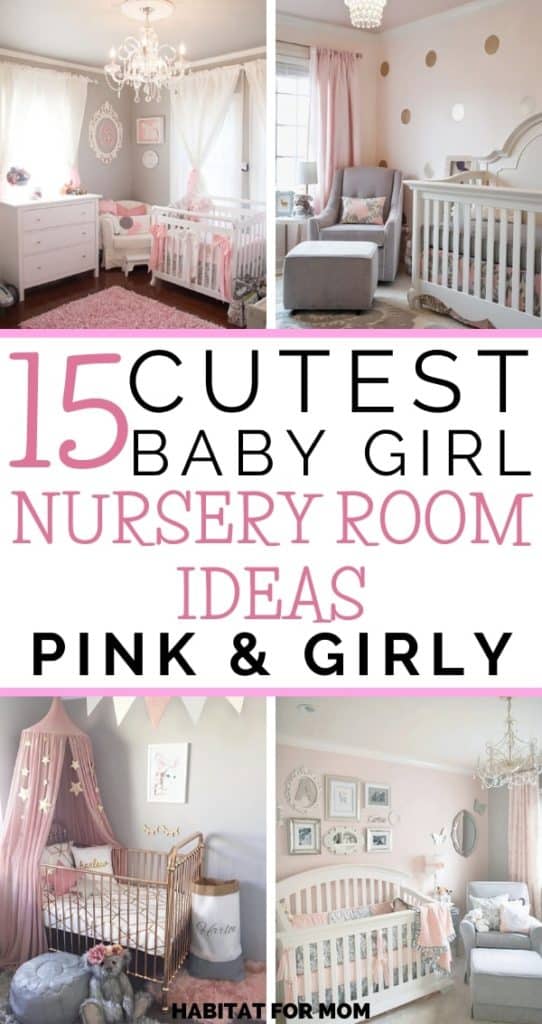 If you enjoyed this nursery room idea post please share and pin it with your friends 🙂