This post contains affiliate links.
Hello! My name is Jennifer. 🙂 I am a mama to one beautiful little boy and am dedicated to helping women like you during their first trimester of pregnancy and beyond.
I find solutions for YOU and share them everyday here on this blog… (like this super helpful pregnancy journal and planner my readers are loving)
But first off –
Congratulations are in order!
Those two lines prove that you are indeed pregnant. Or maybe you already went to the Dr. and reconfirmed your pregnancy… either way, this post is for you.
Read on to know exactly what I failed to do during my first trimester, that will most likely be some of the very first things I will do next time. (If there is a next time lol)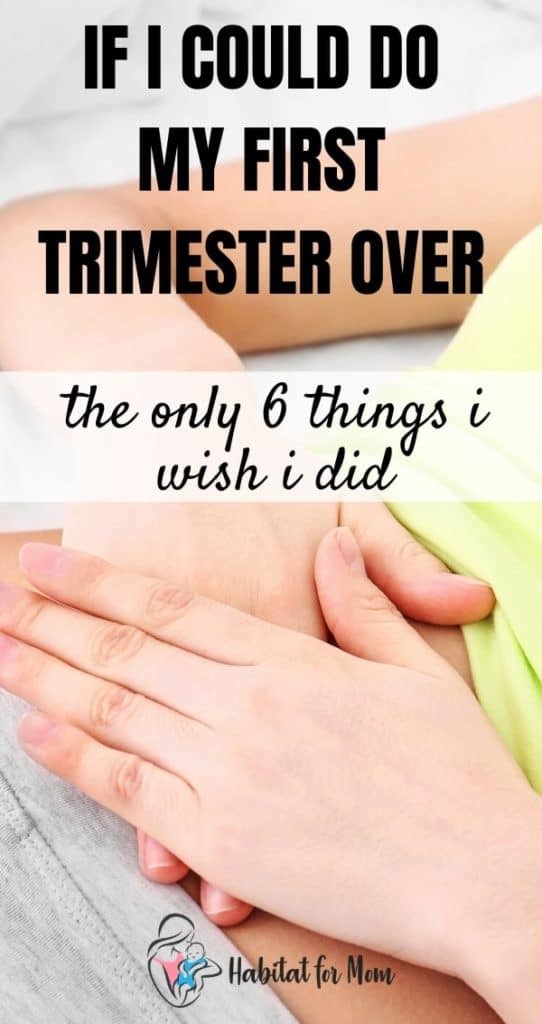 Sign Up for a FREE Baby Registry That Has All The Perks and Benefits
My favorite baby registry (based on solid research) is the Amazon baby registry, mostly because its super convenient for the time we are living in. You can easily sign up for FREE by clicking here and the best part is you get a FREE welcome box too!
You can just shoot your Amazon baby registry link over to everyone you know through text messaging, email, facebook messenger, instagram messenger, twitter, you get it…
They also have many more perks and benefits I found out about while doing all the researching, you can read my post about it here.
Get a FREE Breast Pump (it's super easy to do)
There are plenty of resources available for expecting mothers, many just do not know where to look. (like me when I was pregnant)
Another amazing offer for pregnant women, is a FREE breast pump that are offered through your insurance company!
They do this to help encourage breastfeeding for every mother. (but of course it's OK if you end up not being able to, I live by "fed is best".
I found a legit service called Aeroflow to help you with the process…
It is 100% FREE and they do all the work.
All you have to do is fill out your info here on the Aeroflow site and they will call your insurance provider for you, do all the paperwork and send you a FREE breast pump paid by your insurance company.
Read: How To Get A Free Breast Pump Through Your Insurance Company
It's a no brainer! 🙂
Organize and Document Your Pregnancy
Its never too early to get organized.
There are tons of ways you can do this but my favorite is having a planner specifically for pregnancy like this one. (my personal favorite)
These types of planners are perfect because they come with baby checklists, things to ask Drs, trackers, journals and more.
It has everything you need to organize for the baby's arrival easily and effortlessly.
This one really is a bummer for me.
I have NO documentation of my pregnancy with my son. I got a lousy journal thing on amazon and never used it.
#momfail
Keeping organized was another thing I failed to do…
Taking baby steps as you go over small goals will help you stay on track and keep everything organized.
Pregnancy planners are the perfect tool to give you a helping hand in preparing for your newborn.
During the first trimester organizing your health and nutritional plan, setting your finances, as well as choosing your gynecologist and hospital are all things you should do.
But do not get overwhelmed, pregnancy planners can help take the stress away and keep you on track, love how convenient everything is laid out in the pregnancy planner i mentioned above.
It's not only as planner but a journal is included to document your pregnancy as well!
I like this pregnancy journal and planner so much, I even wrote a whole review on it here.
Sign Up for Online Birth Classes
Learning from other mothers or medical professionals can always come in handy.
Taking some birth classes online by reputable nurses in the industry early on in your pregnancy will not only physically prepare you but also give you that mental boost for what is to come.
Learning about the birth process is something I failed to do and I ended up having an emergency C-section. (which by the way even if you do take a birth class you are not out of the woods in some cases)
My baby was "sunny side up", which means he was head first looking up instead of down, if I took this birth course, I would have learned how to turn him around in the womb to (hopefully) avoid the emergency c section I probably didn't even need to go through otherwise. (because I would have turned him around myself knowing what I know now)
After taking the online class (during my research to find the best resources for my readers) I quickly realized I could have POSSIBLY avoided a C-section if I educated myself more on what was actually going on.
If you take anything from this post I promise you, this is the thing…
You can check out Liesel's birth classes here. (she is a labor and delivery nurse)
When it comes to childbirth, every mother out there will tell you the same thing: nothing on Earth can prepare a mother to give birth.
After all, childbirth is different for everybody.
However, whenever it is possible to prepare yourself even just a little bit, you should definitely do that!
Read: Best Online Classes for Pregnant Women
Take a Reputable Breastfeeding Class from a Certified Breastfeeding Consultant
Breastfeeding is one of those things that people assume come naturally to mothers.
In reality, many mothers can struggle with it, and that's okay!
One way you can prepare yourself for breastfeeding and the journey that might come with it, is to take an online class.
Much like the childbirth classes, these will give you tips and tricks as well as boost your confidence as a new mother.
Taking these online breastfeeding classes are great because you can go at your own pace, you have lifetime access to the lessons, and you can take it in the comfort of your own home.
Read: The Ultimate Breastfeeding Class Review by Milkology
Go Shopping or Make a Shopping List of Must-Haves
OK mama, whip out the credit cards it's time to go shopping.
I waited almost last minute and I don't think that's very ideal!
You will need a number of items for the journey and what better time to start preparing than now?
Read: The Only 6 Pregnancy Must Haves for All 3 Trimesters (best things to buy)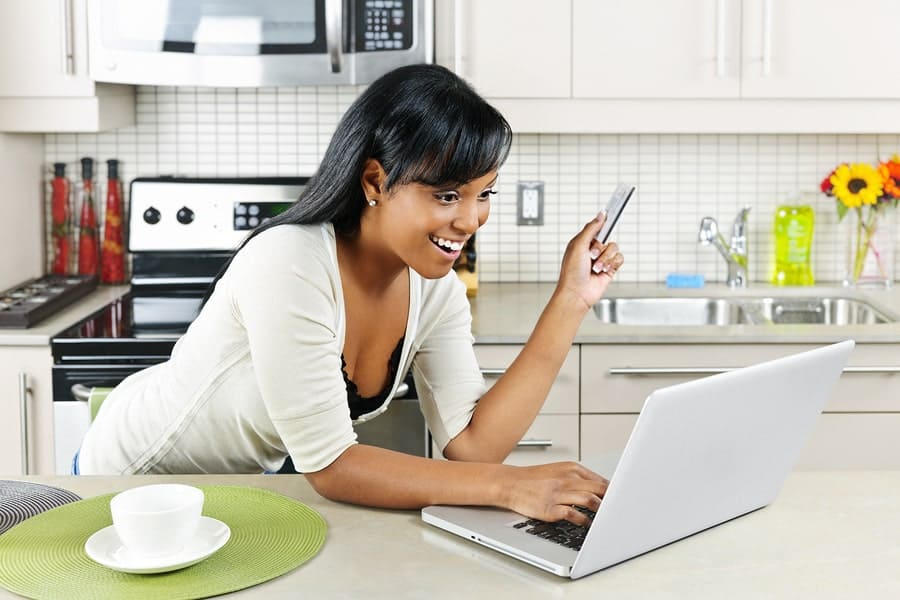 Be sure to head over to my Amazon Store where I list out all the necessities you'll need by category to make it super easy for you to shop, I only recommend the products I love and use myself.
Top of the list of things you need is clothes.
Baby clothes, maternity clothes, post-pregnancy clothes, and other baby items.
Relax
Now that excitement and anticipation are in the air it is time to take a deep breath and relax.
Take a bath, a nap, or even enjoy a Sunday binge-watching your favorite Netflix show.
To many carrying their first child, time flies by as they tend to skip over this step since emotions can get the better of them.
Enjoying the moment is an important stage that nourishes a clear and stress-free mindset.
Relaxing and clearing your thoughts will give you a head start in having an enjoyable beginning to planning your pregnancy.
Read: How to Relieve Stress During Pregnancy
Exercise
Exercising is something many may miss out on. The first trimester can be an emotional time, where exercising usually takes a back seat.
Giving priority to your physical well-being in the early stages of your pregnancy is a beneficial step that we should not be overlooking.
Positive effects on the mother to be, such as better sleep and mood, are some of the gains one can expect when exercising during pregnancy.
Additionally, some mothers report that exercise can lead to an easier delivery.
But be careful as to not overwork yourself.
Building habits such as taking daily walks or trying out some low impact exercised a few times a week is more than enough to boost your well-being.
Read: Best Pregnancy Workouts For Every Trimester (and what to avoid)
Take more Pictures
Read: How to take the perfect pregnancy selfie
Last on our list but definitely as important is taking pictures. Sentimental memories of your first moments are always great to look back to.
I only took one measly picture…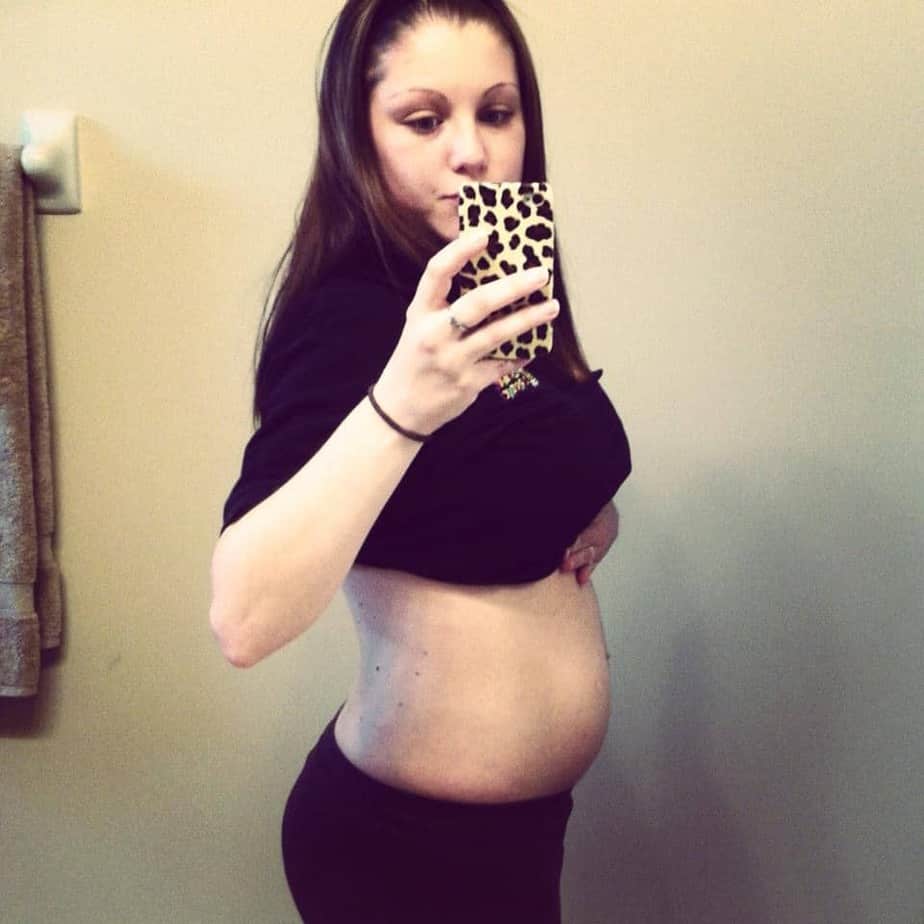 Even though to many the belly does not start showing until the second trimester, taking before pictures can always be fun to compare to later on in the pregnancy.
To those who are early shower's taking a photograph of your belly as it grows weekly is an exciting thing that no mom should miss out on.
Even though time might fly by, with these tips you will be able to fully enjoy the first trimester of your pregnancy. 🙂
Now that we have the things I wish I did out of the way let's talk more about the things you should be doing that are obvious things that every pregnant women needs to do when they find out they are pregnant…
Get a Confirmation
First things first, go see your doctor and have a blood test done.
I like to call this the confirmation test. Sometimes, the test strips are not entirely foolproof; it doesn't hurt to be absolutely certain before taking the next step.
Read: Preparing for Your First Prenatal Appointment – Here's What to Expect
Register With a Reputable Obstetrician
The next step is to register with an obstetrician and work out a schedule for your antenatal care, it is important to choose a doctor that you trust, one that you can talk to without restrictions.
This is very important as your body will go through a lot of changes during this period, these changes will present themselves as different symptoms.
Pay attention to your body and the changes, and don't be afraid to ask questions no matter how inconsequential it may seem especially if you are a first-time mom.
Know When it's Time for Maternity Leave
Now, you basically have most of what you need for pregnancy; one more thing, if you are a working mother, know when to quit.
Some women love working till the baby comes but remember that the body works in different ways for different people.
Related: Work from Home Jobs You Can Do On Maternity Leave
Be good to yourself.
Find an exercise routine, and stick to it. A healthy body makes a healthy baby and do not forget to ask for help when you need it. You can't do it alone.
Exercise well, eat right, rest well and remember to have as much fun as you can.
Sometimes, being good to yourself is hard, especially if you are surrounded by people who don't understand what you are going through.
From my website analytics it is clear to me a lot of pregnant women go through this with their partner, read: How to deal with an inconsiderate partner during pregnancy.
Prepare Mentally
Gather your thoughts together. Get yourself into the right mindset and you will do fine.
Meditation is great for stress relief If you are having a hard time wrapping your head around the idea of becoming a new mom.
If this is your first pregnancy you can always talk to your dr. about everything to ease your worries and concerns at your first prenatal visit.
Recommended: 50+ Inspirational Quotes For Stressed Out New Moms
Prepare Emotionally
Let go of fear.
When you first find out you are pregnant you may experience fear.
Fear of miscarriage, fear of all the crazy changes about to happen, fear of the unknown when it comes to parenting.
The thing is, fear does nothing to help.
Literally millions of women right now are right where you are. Newly pregnant. Maybe nervous, anxious, stressed a little.
But guess what? We are human beings! We adapt and adjust to everything that gets thrown at us.
Especially moms!
So let it go, mama, you'll do great!
Read: How to Stay Positive During Pregnancy (happy pregnancy happy baby)
Take Care of Yourself with Self Care Rituals
Self-care is so important right now for you.
If you have time after this article I want you to dedicate time to take care of yourself.
Take a bath.
Go on a walk.
Eat some fruit.
Relax and read a book.
Take a bubble bath.
Whatever it is you love to do to relax – do that thing.
If you enjoyed this article please share it with a mom friend 🙂
Read: 200 Self Care Ideas for Seriously Stressed Out Moms
Pin for later