This post contains affiliate links.
Hello! My name is Jennifer. I am a mama to one beautiful little boy and am dedicated to helping women like you during their first trimester of pregnancy and beyond.
I find solutions for YOU and share them everyday here on this blog… (like this super helpful pregnancy journal and planner my readers are loving)
Fall is a wonderful season to celebrate the arrival of a new baby.
The crisp air, the colorful leaves, and the cozy vibes make it a perfect time to shower the mom-to-be with love and gifts.
If you're planning a fall baby shower, here are some fun and festive ideas to make it a memorable occasion.
Choose a fall-themed invitation. You can use online tools like Canva or PicMonkey to create your own personalized invitations with autumn-inspired graphics and fonts. Or you can order some ready-made ones from sites like Etsy or Minted. Some cute themes for fall baby showers are pumpkins, apples, sunflowers, woodland animals, or harvest.
Decorate with natural elements. Nothing says fall like fresh flowers, leaves, pinecones, acorns, and berries. You can use them to create beautiful centerpieces, garlands, wreaths, or banners for your baby shower. You can also add some candles, lanterns, or fairy lights to create a warm and cozy atmosphere.
Serve seasonal treats. Fall is the time to enjoy delicious comfort foods and desserts. You can offer your guests some classic favorites like apple cider, pumpkin pie, caramel apples, or pecan bars. Or you can get creative and make some themed treats like pumpkin spice cupcakes, apple pie pops, or acorn cookies. Don't forget to have some hot chocolate, tea, or coffee to keep everyone warm and happy.
Play some fun games. Games are a great way to break the ice and get everyone involved in the baby shower. You can choose some traditional games like bingo, trivia, or guess the baby food. Or you can try some fall-themed games like bobbing for apples, pin the tail on the fox, or pumpkin carving contest. You can also have some prizes for the winners, such as fall-scented candles, mugs, or scarves.
Give some thoughtful favors. A baby shower is not complete without some favors to thank your guests for coming and sharing your joy. You can give them some fall-themed goodies like mini pumpkins, apple butter, maple syrup, or honey. Or you can make some DIY favors like bath salts, lip balm, or soap with fall scents and colors. You can also add some personalized tags or stickers with the baby's name or due date.
Sign Up for a FREE Baby Registry That Has All The Perks and Benefits
My favorite baby registry (based on solid research) is the Amazon baby registry, mostly because its super convenient for the time we are living in. You can easily sign up for FREE by clicking here and the best part is you get a FREE welcome box too!
You can just shoot your Amazon baby registry link over to everyone you know through text messaging, email, facebook messenger, instagram messenger, twitter, you get it…
They also have many more perks and benefits I found out about while doing all the researching, you can read my post about it here.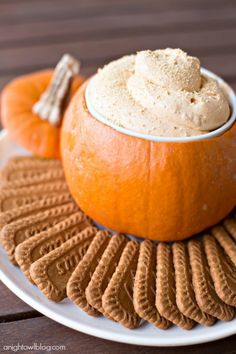 (source)