This post contains affiliate links.
Christmas is such a special time of year.
What better way to celebrate it than making something special for a loved one? In this post I have curated tons of awesome ideas for each individual in your life.
Whether that be your mom, your neighbor, or your teacher, I have it all packed in here!
If you end up making any of these gifts for anyone on your list be sure to pin this pin and use the try it button to post a picture of it so I can see it, I love seeing all your awesome creations!
See also:
6 Homemade Christmas Gifts for Mom
Get tutorials here:
6 Homemade Christmas Gifts in a Jar
Get tutorials here:
6 Homemade Christmas Gifts Kids Can Make
Get tutorials here:
6 Homemade Christmas Gifts for Dad
get tutorials here:
6 Homemade Christmas Gift Ideas for Grandparents
Get tutorials here:
6 Homemade Christmas gifts for Your Husband
Get tutorials here:
6 Homemade Christmas Gifts for Teens
Get tutorials here:
6 Homemade Christmas gifts for Younger Kids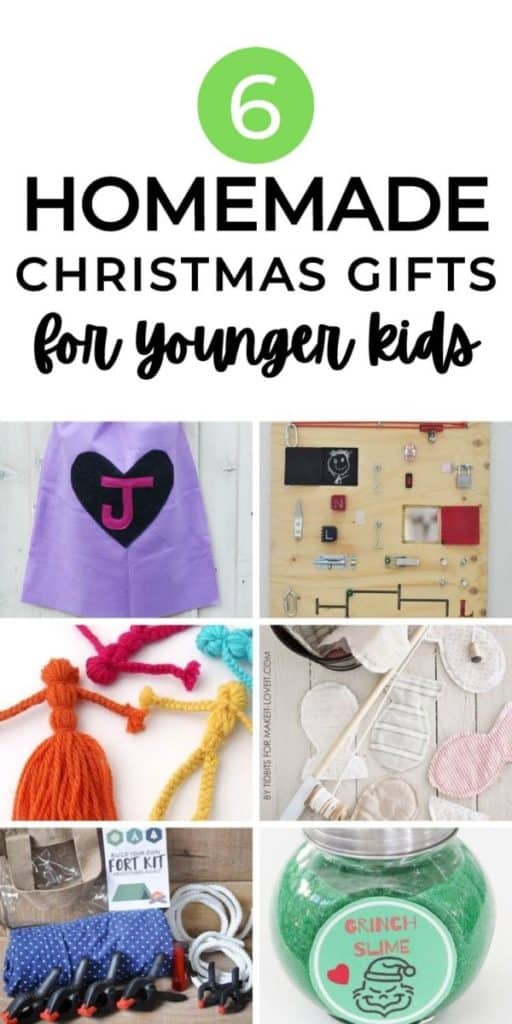 Get tutorials here:
6 Homemade Christmas Gifts for Your Neighbors
Get tutorials here:
6 Homemade Christmas Gifts for Friends
Get tutorials here:
6 Homemade Christmas Gifts for Teachers
Get tutorials here:
Pin for later: