This post contains affiliate links.
Congratulations you're pregnant! Now whether you're waiting a little while to announce the baby or you're about to announce the baby at this very moment, these are some cute and simple letterboard pregnancy announcement ideas to send to anyone you want to tell.
These cute ideas are perfect for social media or to even send out with snail mail if that's your thing.
The two most important things that you will need to make these pregnancy announcement happen is a letter board like this one and a sense of humor.
Have fun and congratulations…
---
More pregnancy announcement content I know you'll love:
Pregnancy Announcement to Parents – 20 Unique Ideas
25 Creative Pregnancy Announcement Ideas to Surprise Your Husband
14 St. Patrick's Day Pregnancy Announcement Ideas for Social Media
---
Letter Board Pregnancy Announcement Ideas
#1.
#2.
#3.
#4.
#5.
#6.
#7.
#8.
#9.
#10.
#11.
#12.
#13.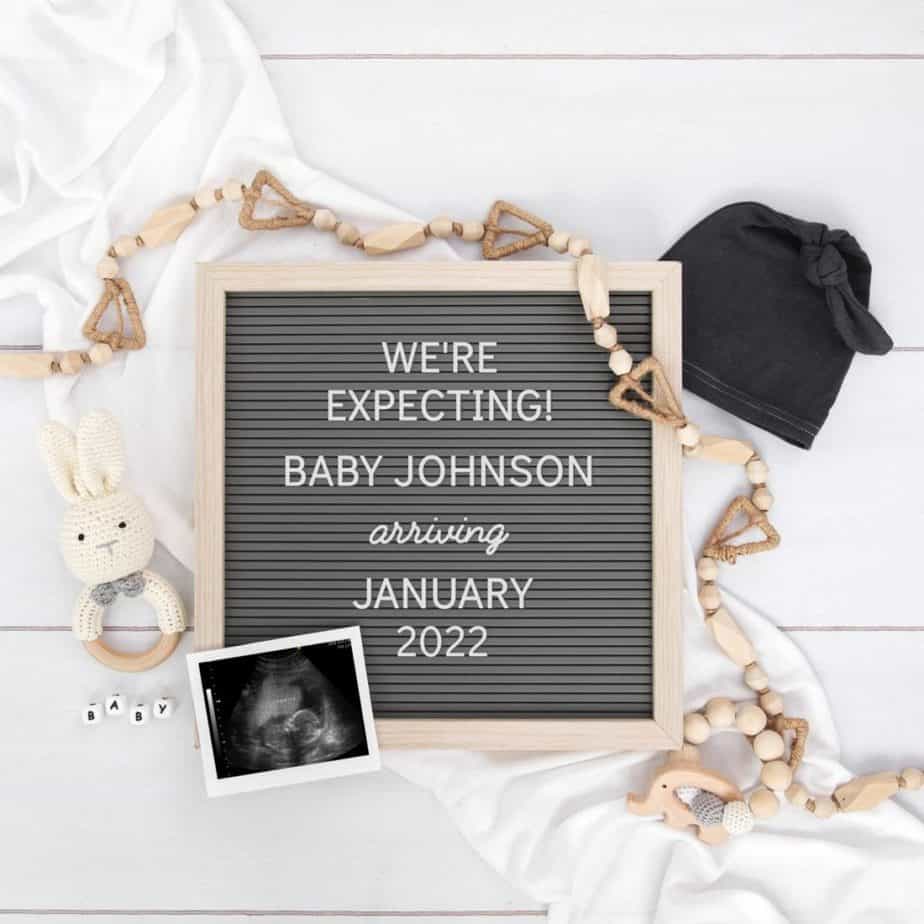 #14.
#15.
#16.
#17.
#18.
#19.
#20.
#21.
#22.
#23.
#24.
#25.
#26.
#27.
#28.
#29.
#30.
#31.
#32.
#33.
#34.
#35.
#36.
#37.
#38.
#39.
#40.
If you would like to keep up with future posts from HabitatforMom, I do have a Facebook page and Pinterest account that you can follow.
Every time I post something I immediately share it to the Facebook page, click here to like the Habitat for Mom Facebook page and follow.
If you found me on Pinterest you can follow me by clicking here as well. – You will see brand new pins and ideas every single day!
Pin for later