This post contains affiliate links.
Hello! My name is Jennifer. I am a mama to one beautiful little boy and am dedicated to helping women like you during their first trimester of pregnancy and beyond.
I find solutions for YOU and share them everyday here on this blog… (like this super helpful pregnancy journal and planner my readers are loving)
Woohoo! 🎉 You are pregnant!
In this post, I am going to give you creative pregnancy announcement ideas that you can choose from to surprise your husband and let him know you are pregnant right now!
This is going to be fun… 😀
There's going to be a lot of things to do now that you are pregnant – but first… Let's tell the daddy to be, shall we?!
Sign Up for a FREE Baby Registry That Has All The Perks and Benefits
My favorite baby registry (based on solid research) is the Amazon baby registry, mostly because its super convenient for the time we are living in. You can easily sign up for FREE by clicking here and the best part is you get a FREE welcome box too!
You can just shoot your Amazon baby registry link over to everyone you know through text messaging, email, facebook messenger, instagram messenger, twitter, you get it…
They also have many more perks and benefits I found out about while doing all the researching, you can read my post about it here.
More content I know you'll love:
Here are my top pics of the most creative pregnancy announcement ideas to surprise your baby daddy with today…
(I curated this list into visuals with pictures and a link to the OP if you need more info on the announcement idea) Pin anything you like as well! It really helps me out. 😍📌
Recommended: The best baby announcement products on Amazon
25 PREGNANCY ANNOUNCEMENTS TO HUSBAND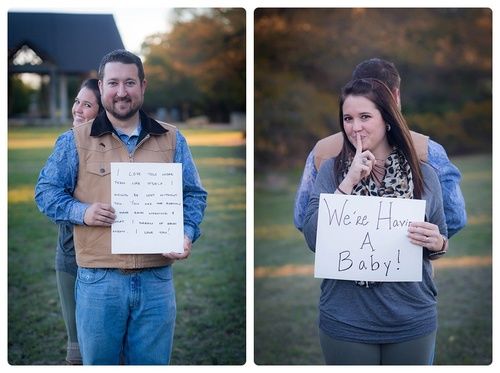 Mom-to-Be Enlists Photographer to Tell Husband He's Going to Be a Daddy (PHOTOS)​
Sports Teams Husband Pregnancy Reveal
Mock Proposal Husband Pregnancy Announcement
Two Hearts Husband Pregnancy Reveal
Chocolates Husband Pregnancy Announcement
Video Game Inspired Husband Announcement
Surprise Announcement Box for Husband
Candy Letter to Husband Announcement
Funny Mug Quote Gift for Husband
Tiny Letter Husband Pregnancy Announcement
Under Construction Husband Pregnancy Announcement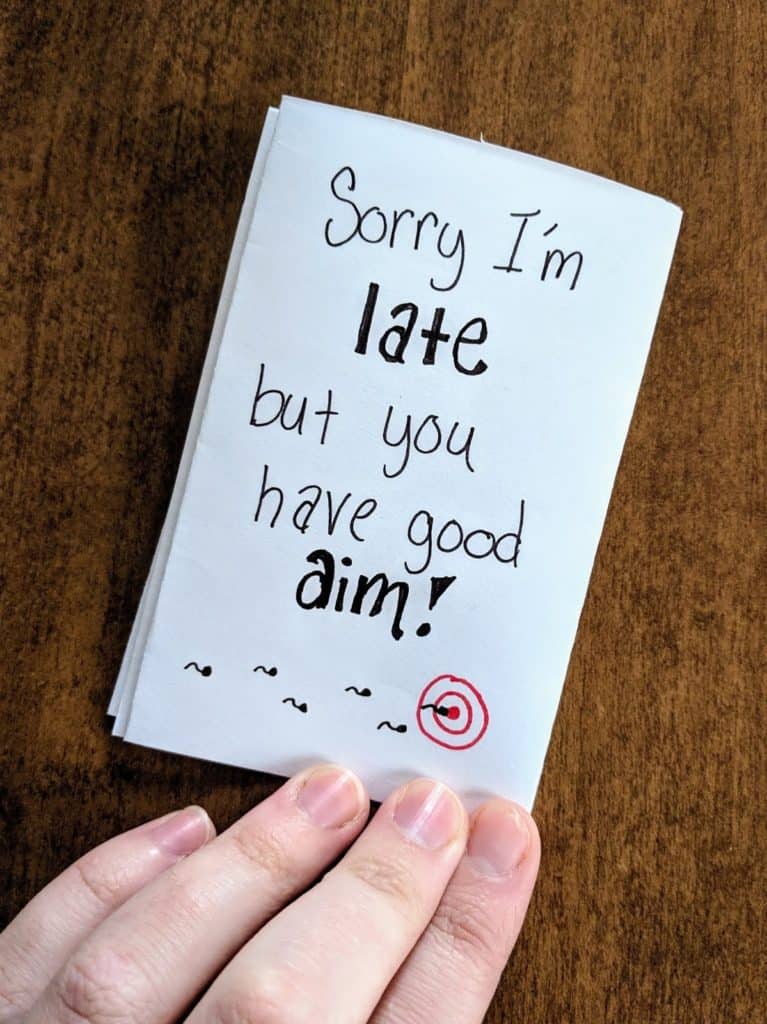 Funny Card Pregnancy Husband Announcement
Ring Box Announcement to Husband
Daddy Promotion Announcement Gift Box
Old Broken Phone Husband Announcement
Cute Rhyming Letter with Test Stick Husband Announcement
Message in A Bottle Pregnancy Announcement to Husband
Front Door Husband Announcement
Picture Frame with Test Strip Husband Announcement
Pretty Stationery Card Husband Announcement
New Daddy Toolbox Announcement to Husband
Engraved Silver Spoon Husband Announcement
Cute Nauseous Husband Pregnancy Reveal
Sweet and Simple Pregnancy Announcement to Husband
Funny Wine Label Pregnancy Husband Announcement Idea
If you enjoyed this article please leave a comment and share it with another mommy to be.
Related pregnancy announcement articles:
Pregnancy Announcement to Parents – 20 Unique Ideas
Don't forget to take a look at my Oh Baby Pregnancy Planner Review before you go!
Pin for Later:
If you enjoyed this post share it with your friends 🙂