This post contains affiliate links.
---
Sheet pan recipe ideas your kids will eat all of!
We are busy out here mama! Let me help you make dinnertimes less stressful and more yummy!
When thinking of cooking after work is daunting and just plain tiring, I usually tend to run through a fast food place, I know… shameful.
This is real life though.
learning these one pan recipes that you can literally do with a simple cooking pan like this one changes the mom game forever (I am really not exaggerating), and save the money's too.
I mean, who doesn't like putting together a bunch of ingredients and then spreading it out on a pan and sticking it in the oven?!
These recipes I have rounded up are top of the line my favorite picks of the bunch.
Your kids will be asking for seconds!
Recommended read: Best pizza recipes for kids
25 Kid friendly sheet pan recipes for dinner
#1) sheet pan mini meatloaves with potatoes and green beans
#2) Pineapple Ham Sheet Pan
#3) Steak and Potato Sheet Pan Dinner
#4) SHEET PAN RANCH CHICKEN DINNER
#5) crispy parmesan baked chicken milanese & veggies
#6) SAUSAGE AND POTATOES SHEET PAN DINNER
#7) SHEET PAN PESTO CHICKEN WITH ZUCCHINI AND TOMATOES
#8) BAKED ORANGE CHICKEN SHEET PAN DINNER
#9) garlic herb chicken & sweet potato
#10) 15 MINUTE SHEET PAN STEAK AND BROCCOLI DINNER
#11) Balsamic Herb Sheet Pan Roasted Vegetables
#12) Easy Sheet Pan Pancakes
#13) Honey Apricot Chicken and Asparagus
#14) SHEET PAN BRUSCHETTA CHICKEN
#15) Crispy Sheet Pan Gnocchi and Veggies
#16) Mediterranean Sheet Pan Dinner with Sausage, Chickpeas, & Zucchini
#17) Baked Chicken Quesadillas
#18) PARMESAN GARLIC ROASTED POTATOES
#19) The Easiest Sheet Pan Eggplant Couscous
#20) Roasted Potatoes and Carrots
#21) SHEET PAN MEATBALLS AND BROCCOLINI
#22) Vegan Sheet Pan Potatoes And Tofu
#23) Sheet Pan Pizza
#24) Sheet Pan Quesadillas
#25) PALEO GREEK TURKEY MEATBALLS
pin for later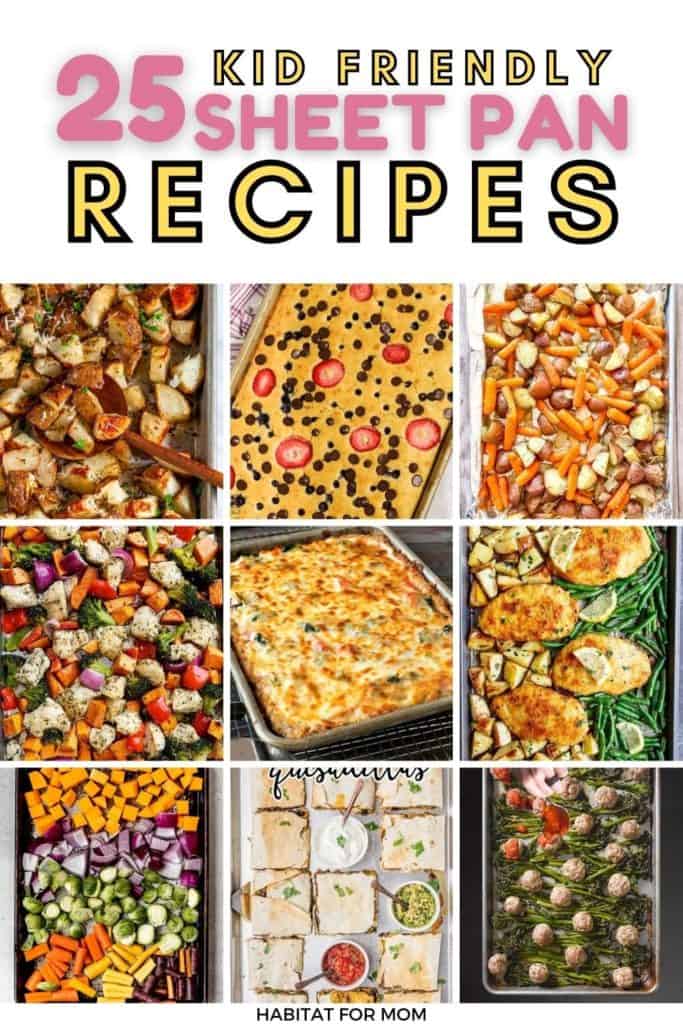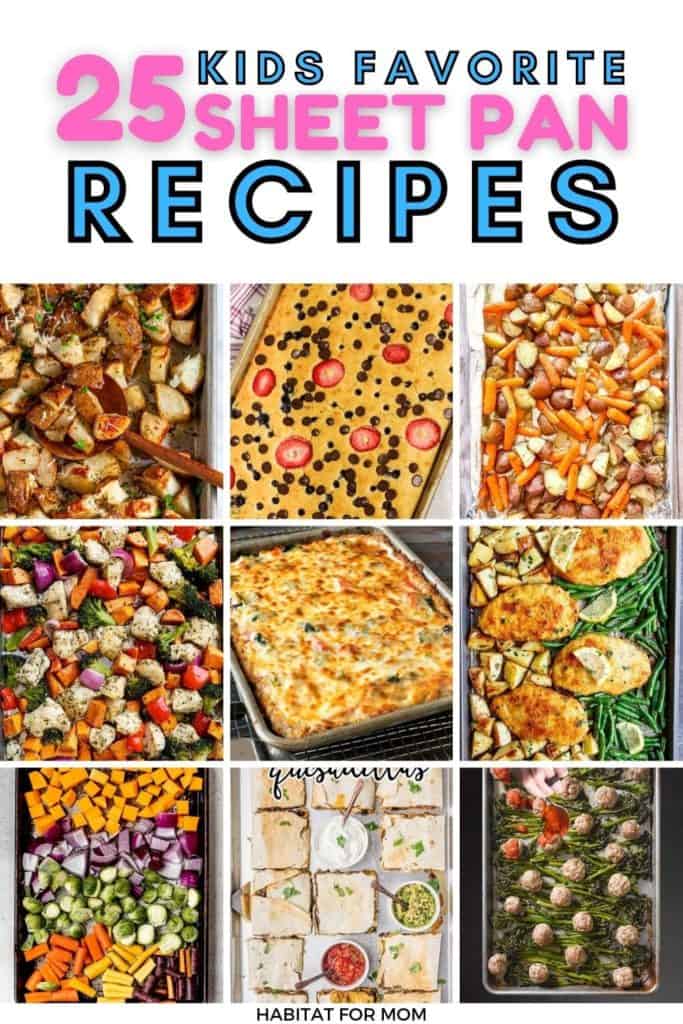 25 sheet pan recipe ideas that are kid approved