This post contains affiliate links.
Hello! My name is Jennifer. I am a mama to one beautiful little boy and am dedicated to helping women like you live your best mom life!
I find solutions for YOU and share them everyday here on this blog… (like this super helpful pregnancy journal and planner all of my mamas are loving)
It also has great recipes for morning sickness. 🙂
Are you wondering what to eat for pregnancy morning sickness? Is your pregnancy nausea keeping you from enjoying meals with your partner, friends, or family?
I know how that feels mama!
Pregnancy nausea is not just morning sickness.
Its all-day sickness! It really sucks honestly.
Here is some on-the-go morning sickness relief every pregnant women needs in their purse
When it comes to finding something to eat that will ease your nausea it can be frustrating to keep trying new things and nothing seems to work sometimes.
Readers love: 6 super important things I wish I did in the beginning of my pregnancy
I hope something on this list helps you combat your nausea and you can enjoy your meals again.
I get it, you are busy, not feeling too good, and HANGRY or you may not even be hungry at all but need some nutritional choices to help ease the discomfort… – you need some "morning sickness" meal ideas FAST!
Hello! My name is Jennifer! I am a mommy to one handsome man and when I was pregnant I had HORRIBLE morning sickness.
I didn't really want to eat anything at all.
I couldn't.
I felt sick.
Back then (5 years ago) I WISH I was wise enough to research and find a solution because I wasn't doing too good mama.
Now I am here helping expectant mom's like you with their pregnancy diet and food choices.
To help you even further check out this amazing pregnancy cookbook that will literally just TELL you what to eat for every trimester, Liesel, the creator of this awesome cookbook teamed up with a chef to give you 50+ recipes, power foods and even comes with a 2-week meal plan for postpartum! For only $19 this cookbook is a STEAL!
I got you…
#1) Roasted Butternut Squash, Carrot, and Ginger Soup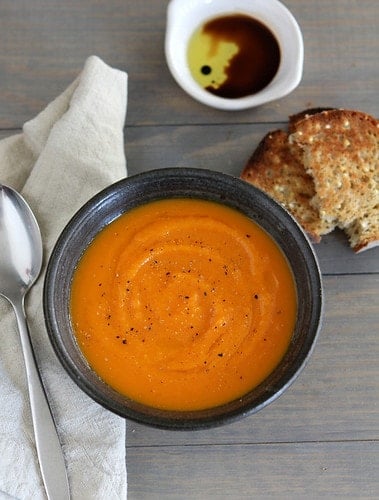 (source)
#2) Plain Buttery Pasta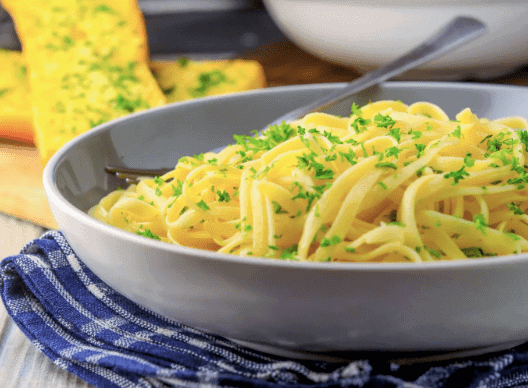 (source)
Related:
#3) Raspberry Peach Mango Smoothie Bowl
(source)
#4) Ginger Cookies
(source)
#5) Ginger Chews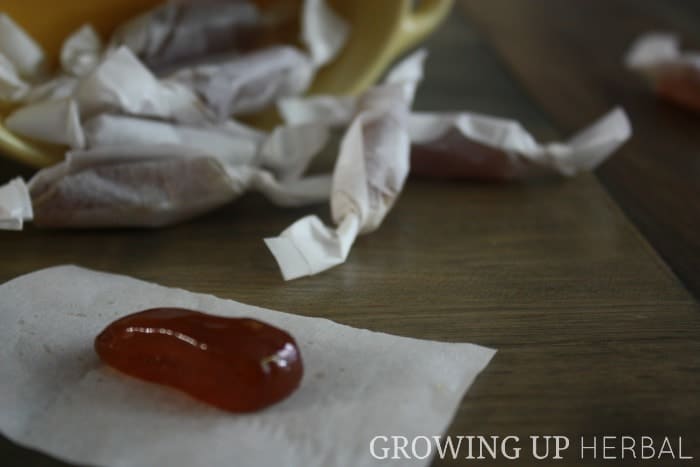 (source)
#6) Quinoa Salad
(source)
#7) Power Porridge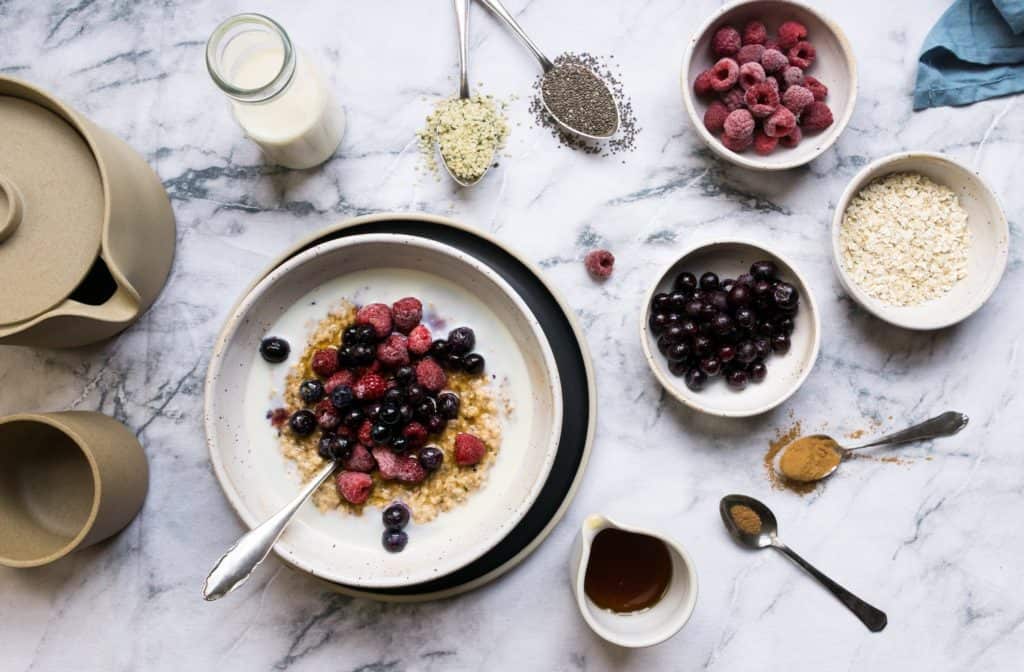 (source)
#8) Lettuce Wraps
(source)
#9) Nausea Pops with Ginger and Mint
(source)
#10) All Natural Morning Sickness Smoothie
(source)
I hope you found these morning sickness recipe ideas useful.
Don't forget to check out the pregnancy cookbook!
Feel better soon!
Pin for Later: