This post contains affiliate links.
Time blocking for moms
Everyone receives the same seven days a week, 24 hours a day.
What matters is how we decide to utilize our time. If you're awesome at forming daily to-do lists and using planners, there's always room for improvement in how to manage your time.
✅ If you're in a hurry or just curious, this life planner with a time blocking system is the most popular block scheduling tool for all moms.
To accomplish your goals, you need to be totally tight with your schedule and be more productive. Exploring time blocking will enable you to accomplish and take back all the time that seemed to disappear from your day.
You might be shocked at how much you're able to attain when your schedule is under control. You might even get time for more essential activities like self-care and relaxation.
You must be wondering what block scheduling system is and why it works. Block scheduling has been found by school districts to be more effective than conventional scheduling.
This is because it provides learners more instructional time. With fewer classes and less period during the school day focused on modifying classes, learners should be able to accomplish more and focus.
In this article, we'll be talking about the block schedule system.
What is Block Scheduling?
Block scheduling is a form of academic scheduling used in schools in the American K-12 system. It entails each pupil having fewer classes per day.
It is more common in high and middle schools than in primary schools. All classes are scheduled for a longer time than normal for instance two hours instead of an hour.
In one kind of block scheduling, one class will meet for many days, after which another class will take its place. In another type of block scheduling, daily classes rotate through a shifting cycle.
Using block scheduling technique creates blocks of time for all items on your list instead of listing off to-do items and appointments without any timeframe.
Therefore, there's a particular beginning and ending time for all tasks.
Time blocking isn't restricted to appointments.
One significant method is to examine your to-do list and prioritize.
Take the top priorities from your list and put them into established timeframes.
For instance, if you've got work, you could block time between 10 am and 1 pm to complete them.
You might also want to block time so you can look after your small jobs and check mails.
Block scheduling works effectively if you begin with the must-do items first.
Why You Should Use Block Scheduling
Using block scheduling helps in prioritizing.
Staying strict with your work schedule helps in the accomplishment of tasks.
This leaves you enough time for the activities you need to do for your well-being.
If you fail to become rigid with your schedule, time with your loved ones and self-care can slip off.
If you ever feel you can't get adequate time to accomplish your tasks block scheduling will assist you take control over your agenda.
Block scheduling works for individuals who have focusing issues.
There's even a time when you find it hard to clean your room when you don't feel like or write about a subject when you're not in the mood for writing.
Block scheduling needs a particular level of discipline.
Time blocking should be used if you're controlling many to-do lists at once.
Block scheduling is critical for individuals who feel as if they lack a handle on their time or those who often miss appointments and lose time.
It's the best approach for goal-setters.
Whether you desire to learn a new hobby, run a marathon, or start a business, divide your steps into blocks and you'll be moving towards finishing your achievement each day.
How Does the Block Schedule System Work?
It'll be easy for you to get started if block scheduling sounds like a time management approach.
These steps will help you control your schedule.
Include Personal and Professional Tasks
Block schedule works for both office and personal projects.
You could use a block schedule for your workouts, personal hobbies, social calendar, and housekeeping.
It'll help you to not forget about essential events and double book yourself.
Plan Ahead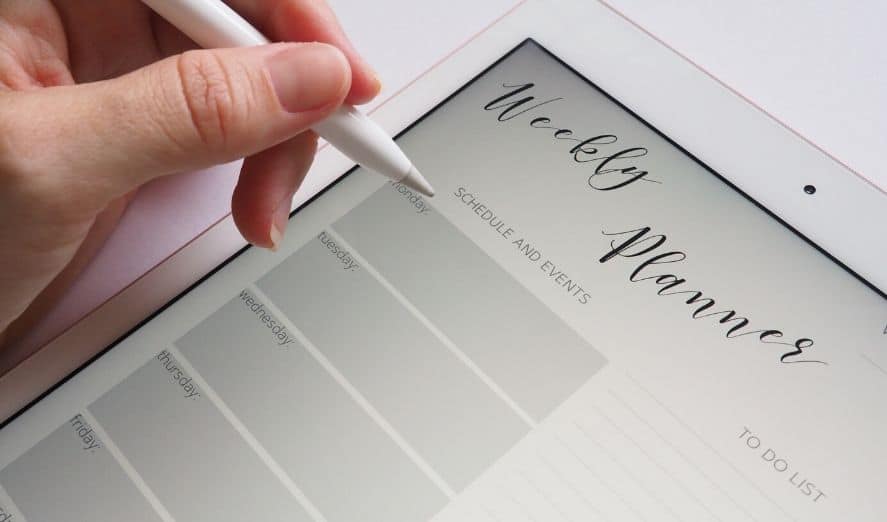 You should always plan out how your time would look like.
You should work a few days ahead in your planner to break the whole day into blocks.
You could also add each obligation and appointment to my planner once it's scheduled.
Use a System
You can use Google Calendar to help in block scheduling.
It's critical you establish your regular planning time and system for developing your schedule.
You could either go for 15 or 30-minutes blocks.
Find out which block scheduling system works best for you and work with it.
Know Your Goals
The initial step to success in block scheduling is knowing your goals.
Set SMART goals, identify what you desire to do, and break down your goals into manageable steps.
You can then form a block of time to operate on those steps to achieve your goal.
Take Breaks
Breaks are critical for reasons such as emergencies, the unexpected coming up, and projects running over.
Letting yourself have a break enables you to prepare for the next block or grab a cup of coffee.
Breaks are crucial when you're hyper-focused on a task for an established time.
Breaks are also important so you can have time to unwind and recharge.
Major on Your Priorities
Always add your priority activities in the initial part of your day such that if your day goes awry, you'll still have time to adjust, reprioritize, and shift your blocks.
If you focus on your downtime first, the critical activities will be moved back.
Tackle the toughest and biggest tasks on your list.
Block Schedule System Tools
There are several templates that can help you start time blocking.
You could get yourself a free time blocking template download.
Erin Condren Life Planner is the go-to tool for most people when it comes to block scheduling.
The calendar automatically breaks down days into blocks.
It therefore becomes easy to fill out and prioritize.
The planner is also amazing and has a monthly calendar, sticker, goal setting tools, and motivating quotes.
Toggl is an app you could use.
It features a timer and tools that can help you focus and apply the block schedule approach.
This app can be used together with other block schedule system tools as well.
Related mom life productivity posts
Pin for later