This post contains affiliate links.
Hello! My name is Jennifer. I am a proud mom to one beautiful little boy and am dedicated to helping women like you live your best mom life!
I find solutions for YOU and share them everyday here on this blog… (like this super fun and FREE organization challenge all of my mamas are loving)
Halloween is my favorite holiday of them all!
Decorating your christmas tree for halloween is something I have always wanted to do!
I actually have a best friend who decorates her tree for the fall season way before christmas.
I thought wow, what about Halloween christmas tree decor?!
So, I scoured the internet for totally awesome halloween christmas tree decorations and OMG.
Did you know they have black christmas trees? Who would have thunk it!
Here are some amazing ideas for you to decorate your halloween trees this year!
Related: 13 Halloween Front Porch Ideas You'll Want to Recreate This Year
Halloween Christmas trees
Related Halloween posts
Pin for later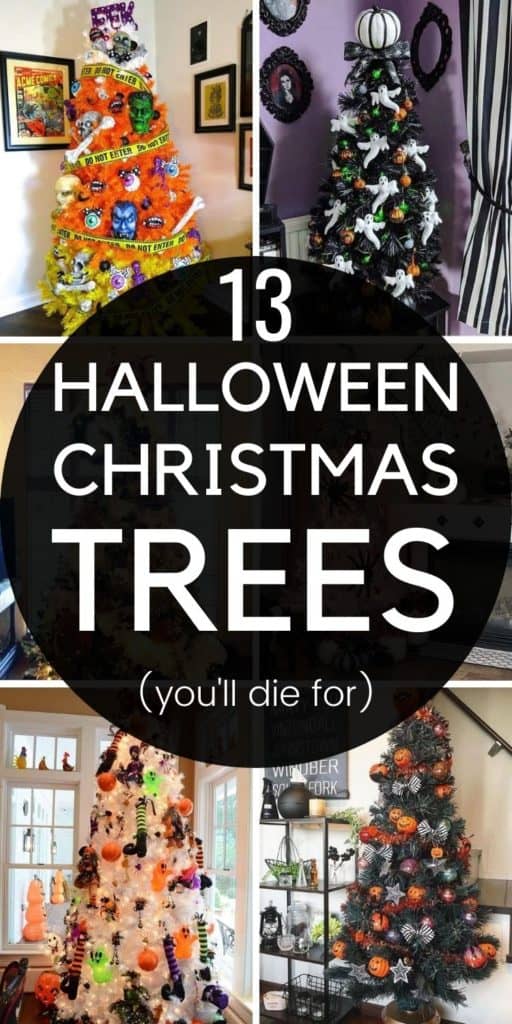 13 Halloween Christmas Tree Ideas