This post contains affiliate links.
Hello! My name is Jennifer. I am a proud mom to one beautiful little boy and am dedicated to helping women like you live your best mom life!
I find solutions for YOU and share them everyday here on this blog… (like this super fun and FREE organization challenge all of my mamas are loving)

Looking for fall decorated Christmas tree ideas?
Once August hits most get into the fall mood with pumpkin spice everything and cozy outfit ideas as the season changes.
Fall Christmas trees are super trendy on Pinterest and Perfect for a good Instagram photo session.
But, we can take it a step further and put up our Christmas tree super early to decorate for fall.
Here are some amazing Christmas tree ideas and decorations you can recreate for fall…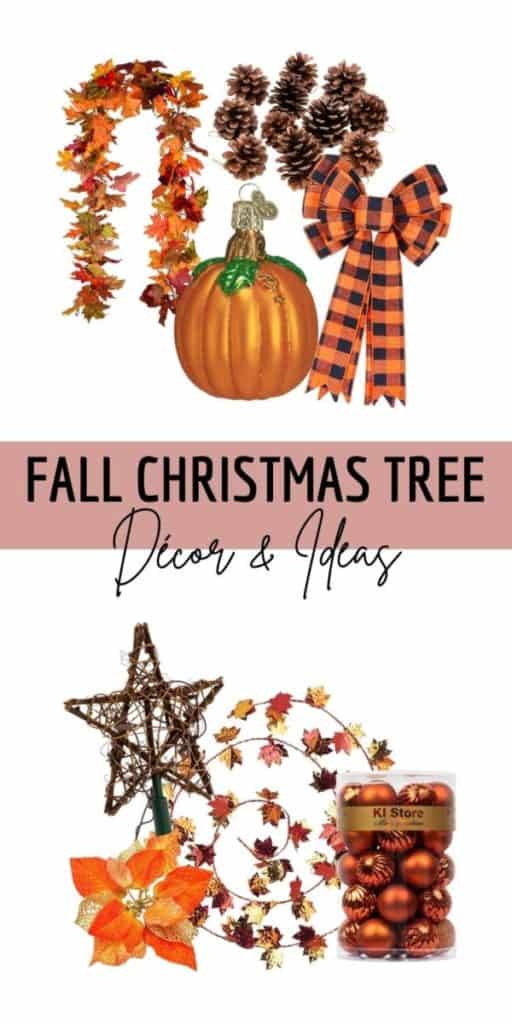 Get the items here:
Check out these pictures to get some inspirations while decorating your own fall Christmas tree!
You can click on the photos to find the creator if you want.
This autumn Thanksgiving tree with the pumpkins all around it is super cute and I think it would be even more modern looking with white pumpkins like these white pumpkin décor ideas.
This is a super cool colander tree idea that I found, you can easily get one of these colanders at the Dollar Tree or on Amazon here and stick a small tree in it to put on a table.
I hope you enjoyed looking through all of these fall Christmas tree decoration ideas!
If you recreated any of these Christmas trees I would love for you to pin it and also click on the tried it button to share your creations with me I always love to see everyone else is spin on things. 🙂
Happy holidays and stay safe my friends.