This post contains affiliate links.
Hello! My name is Jennifer. I am a mama to one beautiful little boy and am dedicated to helping women like you during their first trimester of pregnancy and beyond.
I find solutions for YOU and share them everyday here on this blog… (like the super helpful FREE beginning prenatal class my readers are loving)
Pregnancy Foods to Eat – Daily Diet Tips for The First Trimester
When you are pregnant, the first trimester can be full of exhaustion and nausea, and sometimes even a little bit of pain.
Hello! My name is Jennifer. I am a mommy to one awesome little boy and I spend my days here on this blog writing articles for moms like you.
I love helping new and expectant mamas with preparing for baby and mom life, anything from organization to time management.
BUT, you are here to find some diet tips for pregnancy.
Specifically for the first trimester, but you can honestly use this advice for the second and third trimester too.
Here is a diet plan that will keep you full of energy, relieve some nausea, and help you through the day.
Breakfast
Smoothies are easy to make, require few ingredients and supplies, and have the potential of tasting so good.
Smoothies are easy to slurp down quickly if time is a problem for you in the mornings.
Smoothies allow freedom for you to mix and match whichever ingredients you want in your smoothies.
Also, adding protein powder to the smoothies is vital because protein is important for the first trimester.
A classic example of a good smoothie is a smoothie with mixed berries, yogurt, and milk.
Get yourself one of these and start blending mama!
Lunch
Just like smoothies, salads are very healthy foods that allow freedom for you to mix in what you would like.
Salads are filled with healthy nutrients like vitamins and fibers and also taste delicious.
These salad scissors are really good for cutting lettuce into smaller pieces, which is just the way I like my salads to be. I also LOVE using this veggie chopper to make my ingredients bite sized too! I don't know what it is, I enjoy salads better when I can eat them
Common ingredients for salads are lettuce, nuts, vegetables, tomatoes, vinegar, olive oil, and dressing.
Also, for bonus taste and protein, you can put meat in your salad like chicken, salmon or shrimp.
These bring more flavor and variety into the meal.
A very popular salad that is very healthy and tasty is a tuna salad with tuna, mayo, lettuce, and celery.
Snack
A hard boiled egg with a cracker is a great snack for mothers to be. It is loaded with many important nutrients like calcium, vitamin A, and protein.
Not to mention, it is super simple and easy to make. This is only about 150 calories.
A good tip for this snack is to make the hard-boiled eggs in bulk. You can use something like this to cook a bunch of eggs at once. I love this thing and use is all the time myself!
It will not add much effort to make multiple eggs at once and it will pay off when the hard-boiled eggs are always ready for you to eat.
Dinner
A warm pasta dinner is the perfect end to your day.
You can easily make a great spaghetti by mixing basil, some simple seasoning, and olive oil.
It is very healthy for you and also great tasting.
While waiting for your pasta to cook, you can also cook a healthy and flavor-filled grilled chicken.
To end the plate, you can make broccoli seasoned with salt, pepper, and olive oil.
This meal is very quick and easy to make and tastes good.
It contains food from many different food groups which are important for meal variety.
It also contains many different nutrients.
Dessert
A good dessert food that will not make you feel bloated and that actually has many nutritional benefits is dark chocolate.
Best of all, no meal preparation is needed in order to eat this food.
Dark chocolate is proven to contain a lot of fiber, iron, magnesium, copper, potassium, and zinc.
It is also a good source of antioxidants and may lower your blood pressure.
It has also been known to reduce the risk of heart disease, protect your skin from the sun, and even improve brain function.
Sign Up for a FREE Baby Registry That Has All The Perks and Benefits
My favorite baby registry (based on solid research) is the Amazon baby registry, mostly because its super convenient for the time we are living in. You can easily sign up for FREE by clicking here and the best part is you get a FREE welcome box too!
You can just shoot your Amazon baby registry link over to everyone you know through text messaging, email, facebook messenger, instagram messenger, twitter, you get it…
They also have many more perks and benefits I found out about while doing all the researching, you can read my post about it here.
16 Best Superfoods for your First trimester
In the first trimester of pregnancy, you need to make sure that you are eating an adequate amount of the proper nutrients to support the formation and development of your baby's major organs.
You can find these nutrients that you need for the first trimester jam-packed in pregnancy superfoods.
Here is your guide to the 16 best superfoods for the first trimester, why they're important, and quick recipe ideas to get you started.
Yogurt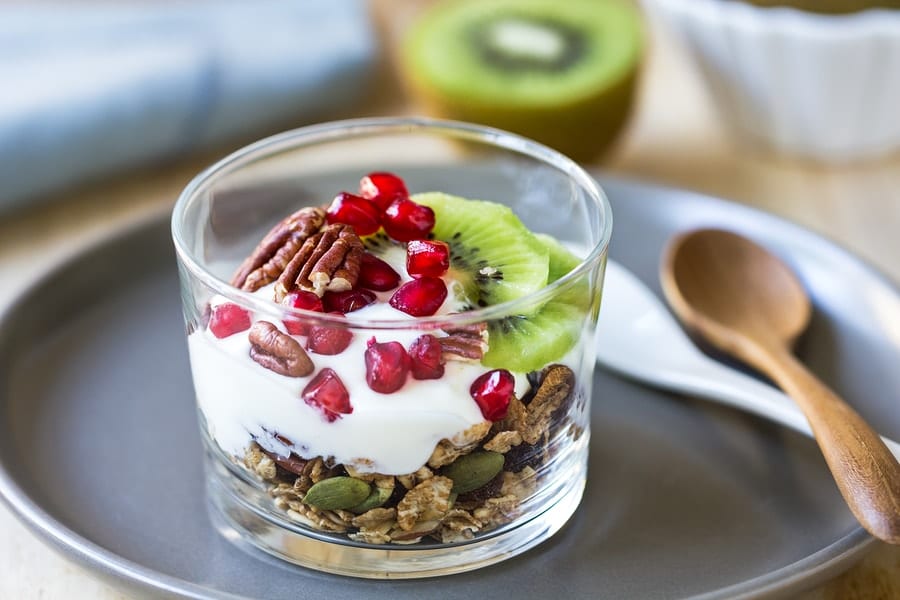 Yogurt is a superfood packed with calcium, protein, B-vitamins, zinc, and probiotics needed for the development of your baby's bones and blood circulation in the placenta.
Here is one of my favorite yogurt treats.
Greek Yogurt Parfait
In a mason jar put ¼ your favorite fruit with 1 cup honey vanilla greek yogurt, 1 tablespoon of granola, and sprinkle teaspoon of cinnamon on top for a quick and easy yogurt parfait.
Berries
Berries, whether it is strawberries, blackberries, blueberries, or raspberries are packed with vitamin C and antioxidants which are good for both you and your growing baby.
This group of superfoods helps with promoting bone and tissue growth and development while aiding with the absorption of iron.
Berry Surprise
¼ cup each of strawberries, blackberries, blueberries, and raspberries.
2 tablespoons of honey
¼ cup of greek yogurt plain or vanilla
cup of granola
Spread the granola in a dessert dish, add the fruit and yogurt, then sprinkle with honey.
A quick, healthy, and crunchy rendition of strawberry shortcake.
Bananas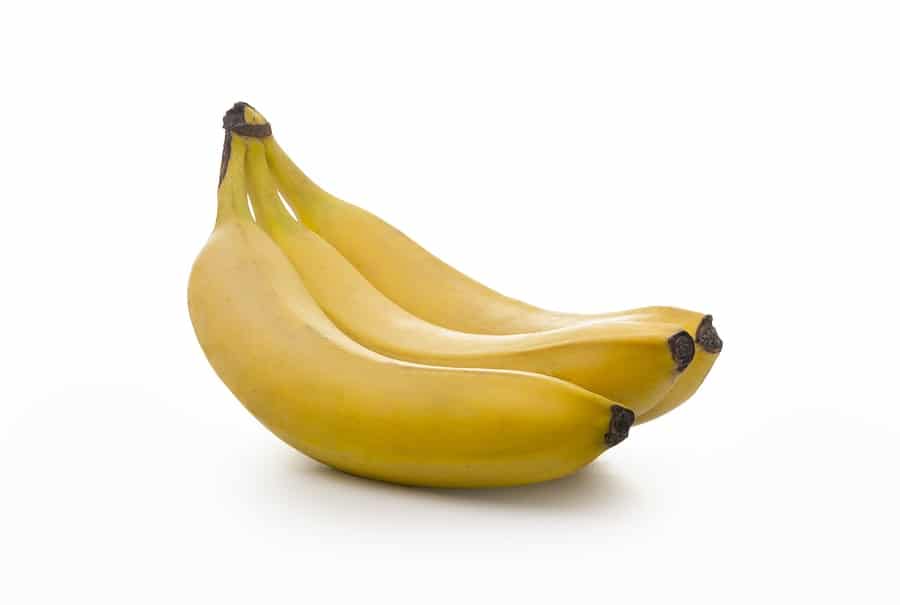 Bananas are not only good for your growing baby, but they will help with nausea and queasy stomachs often experienced in the first trimester.
It is a good source of potassium, which helps balance the fluids in your body and regulate blood pressure.
Frozen Banana Treat
Blend 3 tablespoons of vanilla almond milk (sweetened or unsweetened), with a frozen banana. This is the next best thing to eating all-natural banana ice cream.
Watermelon
Watermelon is known for making sure that you are hydrated and regulating your blood pressure.
It has magnesium, fiber, vitamin C, provitamin A, potassium, and B6, all of which help with the growth and development of your baby.
Watermelon Salad
Combine 8 cups of cubed watermelon, 1 cup of sliced cucumbers, 2 ounces of crumbled feta cheese, 2 tablespoons of lemon zest, and 4 chopped basil leaves in a bowl. Add olive oil and black pepper.
Serve immediately.
Watermelon Sorbet
Freeze 2 cups of cubed watermelon overnight.
Remove from the freezer and place in the food processor with a few drops of fresh lime juice.
Process until it is a sorbet texture.
Apples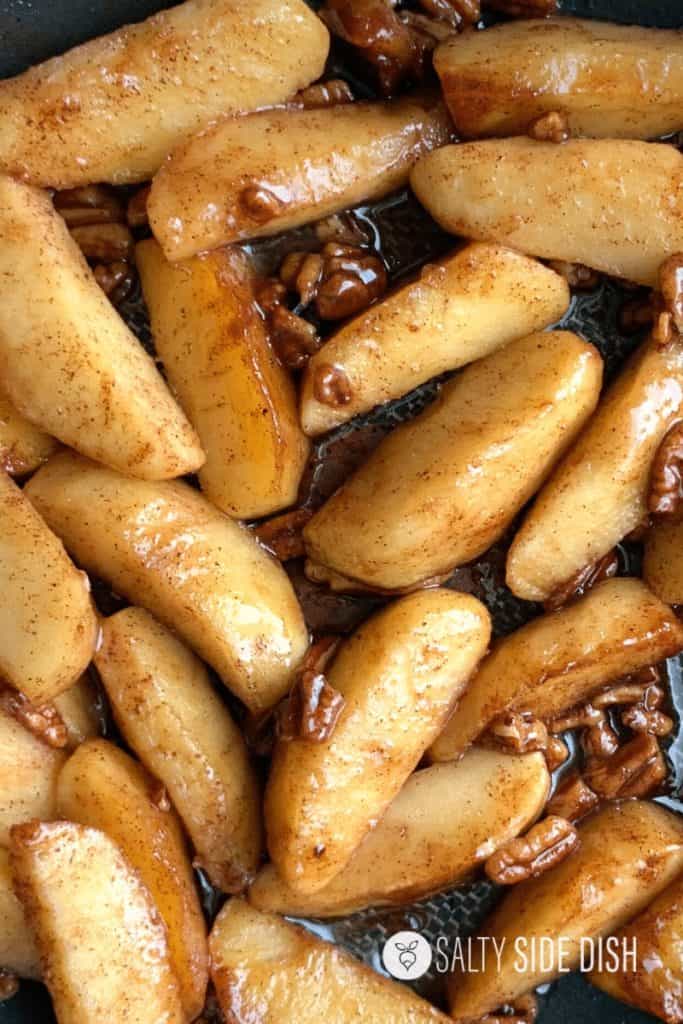 Apples are a superfood that is high in fiber and helps expecting mothers with some of the issues that they face in pregnancy like hemorrhoids, constipation, and morning sickness.
Caramel Apple Delight
Slice 1 medium-sized apple
drizzle with 1 tablespoon of caramel syrup
place in the freezer for hour or until the caramel syrup is hardened.
Sweet Potatoes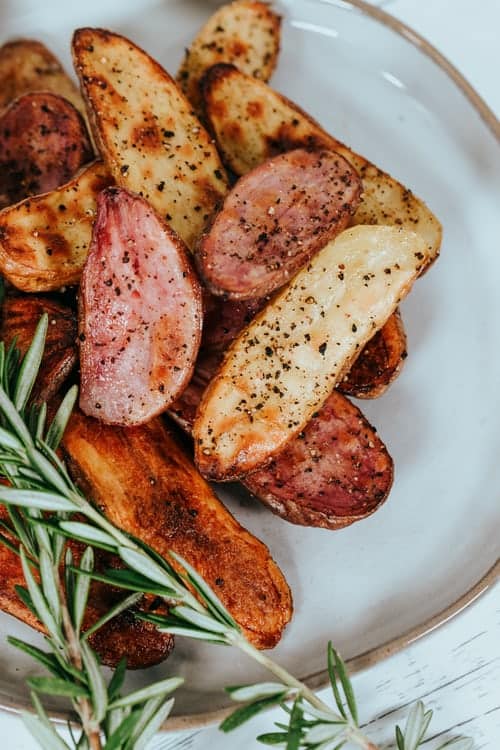 Sweet potatoes contain beta carotene, fiber, vitamin B6, copper, vitamin C, vitamin A, iron, and potassium.
All of which is good for developing your baby's eyes, bones, and skin.
Sweet potatoes are a healthy alternative to eating fries.
Sweet Potato Treat
Peel, slice, and sprinkle them with a little brown sugar and cinnamon, pop them in the oven, and dip them in cream cheese for a quick afternoon snack.
For a less sweet version drizzle the sweet potatoes with olive oil and sprinkle with sea salt.
Avocado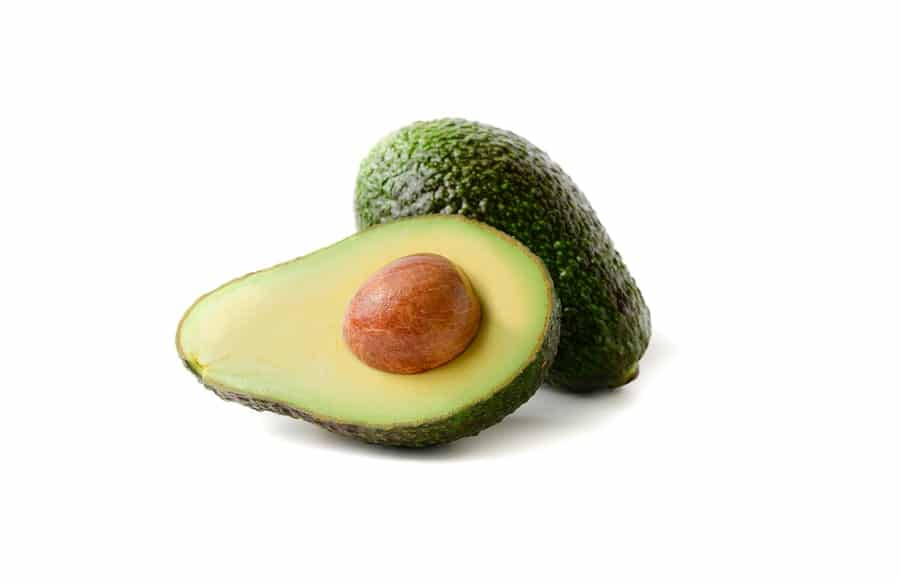 This first trimester food helps build your baby's skin, brain, and tissues because of the fiber, potassium, B vitamins, vitamins K, E, and C, and copper.
It is loaded with folate which is known to help prevent birth defects and developmental abnormalities of the brain and spine.
Avocado Ice Cream
2 avocados (ripe) peeled and pitted
1 cup of condensed milk
2 tablespoons of lemon juice
1 cup of heavy cream
1 ripe banana sliced
Mix all the ingredients in a blender at high speed until it is a thick smoothie-like consistency.
Pour in a loaf pan that has been in the freezer for at least 30 minutes and cover with plastic wrap.
Place in the freezer for 4 hours. Before serving let the ice cream sit for at least 10 minutes.
Nuts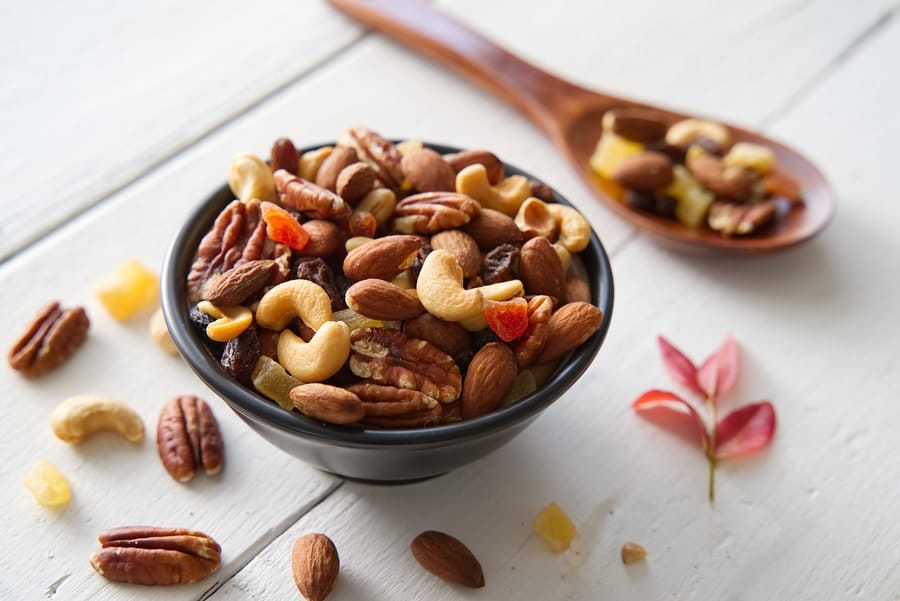 Nuts, especially almonds are full of protein, fiber, omega-3s, calcium, vitamin E, magnesium, and other nutrients that reduce premature labor and act as a brain booster for your baby.
For a quick and easy snack, place a can of roasted almond in a small cake pan.
Popular unsweetened or dark chocolate over the almonds until they are completely coated.
Place the pan in the freezer for 30 minutes and you have chocolate-covered almonds.
Eggs
Eggs are full of protein, folate, iron, and choline. Choline is essential for fetal brain development.
Eggs are good for your baby's spinal cord and this superfood helps with memory development.
Egg Salad Sandwich
Slice 2-3 hard-boiled eggs, add 1 tablespoon of mustard, 1 tablespoon of mayonnaise, and mix well.
Spreads the egg salad on toasted whole wheat bread for a quick and easy lunch.
Veggie Omelet
For a healthy, protein-packed breakfast, make egg omelets with spinach, mushroom, tomatoes, and green peppers.
Leafy Greens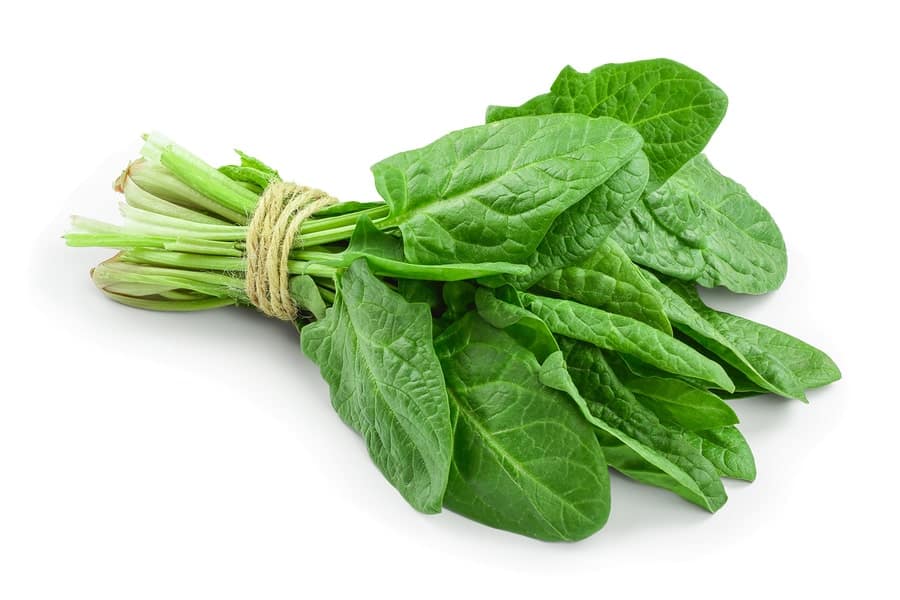 Leafy greens such as spinach and kale combined with broccoli is an excellent source of fiber, folate, niacin, zinc, calcium, iron, vitamin B6, magnesium, potassium, copper, vitamins A, C, E, and K, and protein.
This is one of the best superfoods for the first trimester because it is packed with essential nutrients for the prevention of birth defects and will reduce the risk of low birth weight.
Sauteed Spinach and Kale
In a skillet coated with olive oil saute spinach, kale, mushrooms, onions, red bell peppers, and minced garlic until thoroughly heated. Serve with lean meat or over rice.
Quick Cheesy Broccoli
In a quart-size pan steam 2 cups of broccoli florets, drain, and add 1/2 cup of finely shredded cheddar cheese.
Chickpeas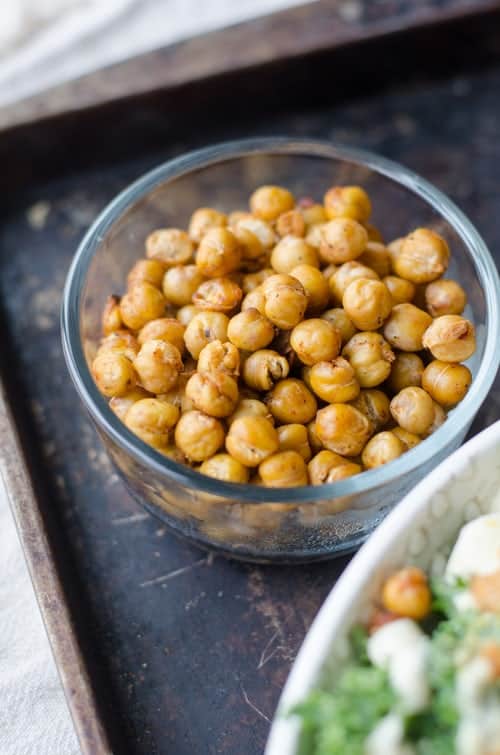 Chickpeas are rich in vitamins and nutrients such as folate, zinc, and magnesium that help to ensure your baby's organs develop strong and healthy.
Chickpea Veggie Pasta
Combine 1 cup of cooked chickpea pasta with sauteed mushrooms, spinach, cherry tomatoes, and red bell pepper in a pan. Mix together, add 5 tbsp of olive oil, and season with salt and pepper.
Brown Rice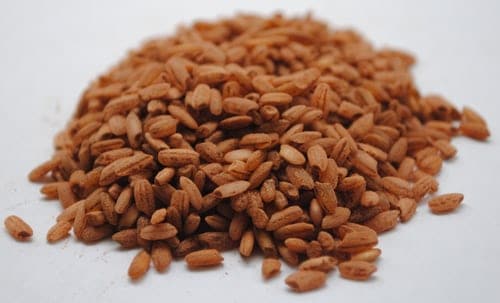 Brown rice is rich in nutrients like protein, magnesium, fiber, selenium, and other essential vitamins and nutrients that are good to boost your energy and help with fetal brain development.
Vegetarian Fried Brown Rice
In a skillet or wok coat the bottom of the pan with olive oil and add 1 tsp of minced garlic.
Cook on medium-high heat to fragrant and add 1 bag of frozen stir-fry vegetables and cook until they are soft.
Add 2 cups of prepared brown rice and 2 large scrambled eggs and mix together. Add soy sauce to taste.
Peanut Butter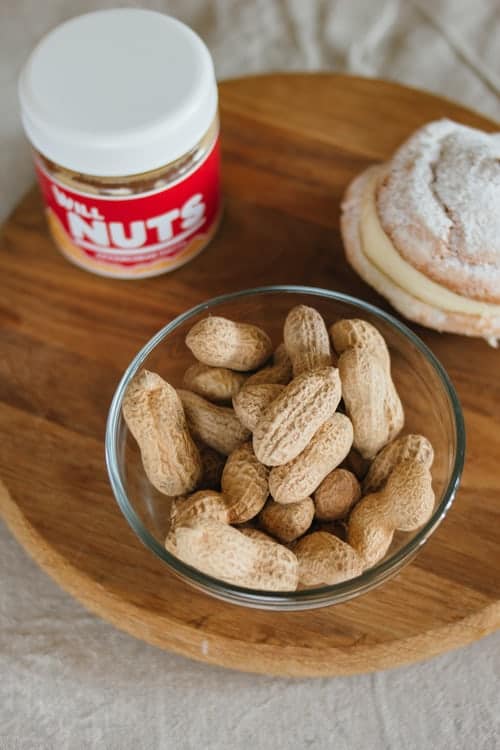 One of the best foods for the first trimester is peanut butter.
It will satisfy a sweet tooth while providing essential nutrients such as fiber, protein, folate, and healthy fats, to boost your energy, reduce the risk of birth defects, and reduce the risk of nut allergies in your baby.
PB&J Smoothie
In a blender mix together cup vanilla almond milk, ⅓ cup of plain greek yogurt, 1 frozen banana sliced, cup frozen strawberries, 1 tablespoon of creamy natural peanut butter.
Blend until all the ingredients are combined with a smooth texture.
Oatmeal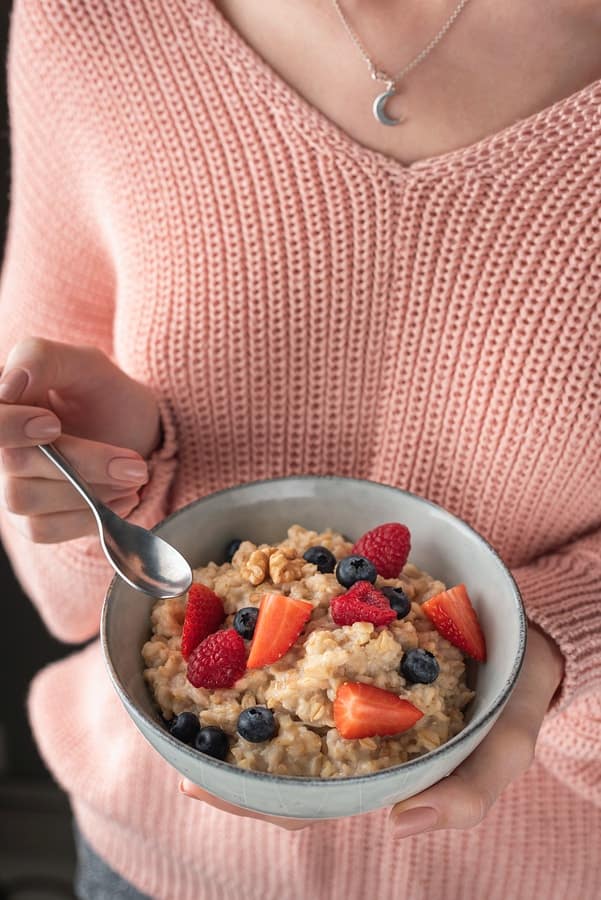 Oatmeal is the perfect first trimester food to begin your day. It is full of protein, fiber, and vitamin B6, which will combat morning sickness, boost your energy levels, and aids in muscle growth and development in both you and your unborn baby.
Strawberry Banana Overnight Oats
In a large mixing bowl mash 2 medium bananas, and add 2 cups of old fashioned oats, ¼ cup of chia seeds, 2 cups of kefir, 2 cups of unsweetened almond milk, mix well and divide into 4 mason jars.
Take 2 cups of well-blended strawberries and divide between the four jars.
Place the lids on the mason jars and store them in the fridge. Discard after 4 days.
Coconut Oil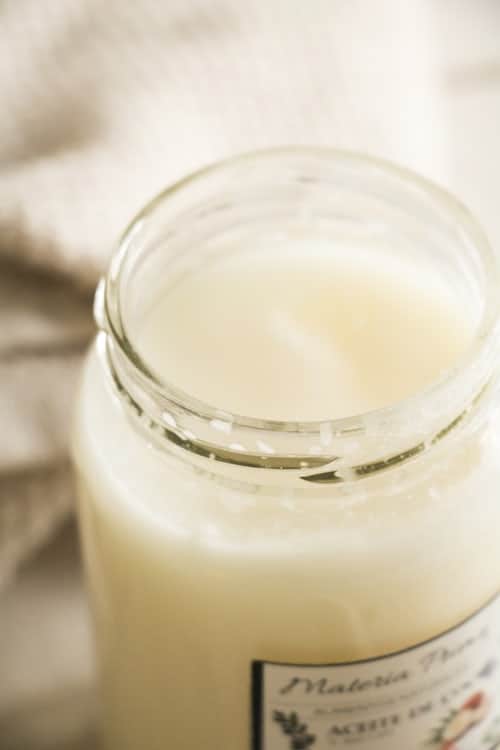 Coconut oil and coconut milk are excellent sources of lauric acid which aids in milk production, helps boost the immune system, and is considered the next best thing to breast milk.
Coconut oil coffee
After preparing your coffee, pour in a blender and add 1 tsp of coconut oil, blend 1-2 minutes. Pour in a mug and garnish with coconut cream and cinnamon.
Chia Seeds
This little superfood is full of fiber, protein, omega-3 fatty acids, and antioxidants that help with the development of your growing baby's nervous system.
Not only that it helps reduce the risk of heart disease and diabetes for mom.
For yummy chia pudding
in a mason jar mix 2 tablespoons of chia seeds and cup unsweetened vanilla almond milk and place in the fridge for 5 minutes.
Take out of the fridge and mix the chia seeds and milk until there are no clumps. Add honey and place back in the fridge for at least 2 hours. Enjoy!
6 Actionable Diet Tips for a Confidently Healthy Pregnancy
The weight you gain directly impacts the growth of your baby.
Gaining too much weight will increase the risk of high blood pressure and diabetes during and after pregnancy.
Gaining an appropriate amount of weight helps facilitate healthy baby growth while giving you an uncomplicated pregnancy and delivery.
A healthy weight gain also reduces the risk of you and your baby developing weight-related problems and obesity later in life.
Now, you might be wondering how much weight you should gain during pregnancy.
It all depends on how much you weighed before getting pregnant.
You need healthy foods to help your baby grow and develop.
Here are some quick things to do to stay healthy during pregnancy…
Choose healthy snacks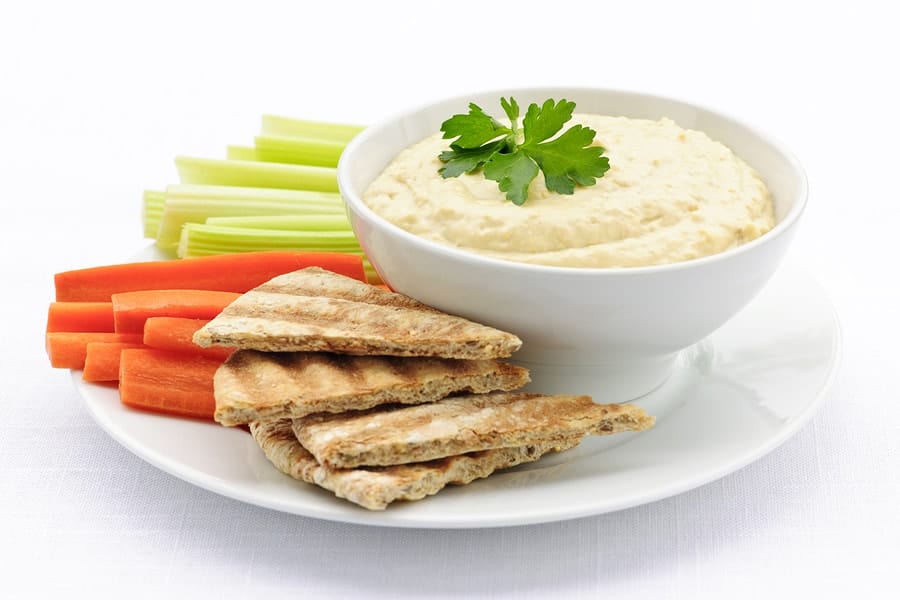 Once you get pregnant, it is time to start eating nutrient-rich foods.
Foods like…
Fat-free or low-fat milk products or non-dairy soy
rice, almonds, and other foods that are rich in calcium and vitamin D
Fruits and veggies ( they are rich in vitamins and fiber)
Whole grains like whole-wheat bread, brown rice, and oatmeal
Protein from healthy sources like seafood, eggs, unsalted nuts, lean meat, beans, and peas.
Don't forget breakfast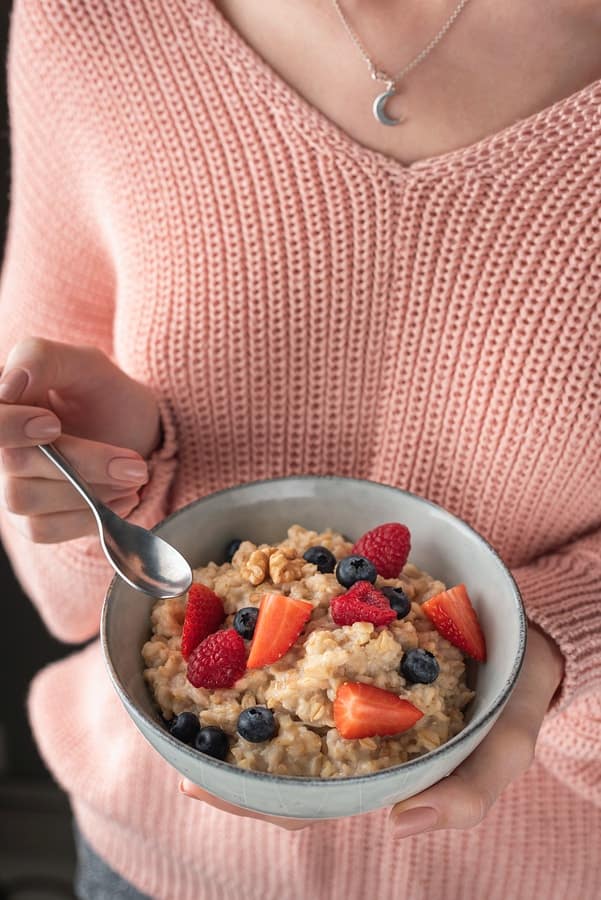 Your baby needs nutrients every time.
Missing breakfast means you're not giving it enough nutrients.
If you're feeling sick and your appetite is down, try starting your day with a whole-wheat toast and then eat more healthy food later in the morning.
Eat food with fiber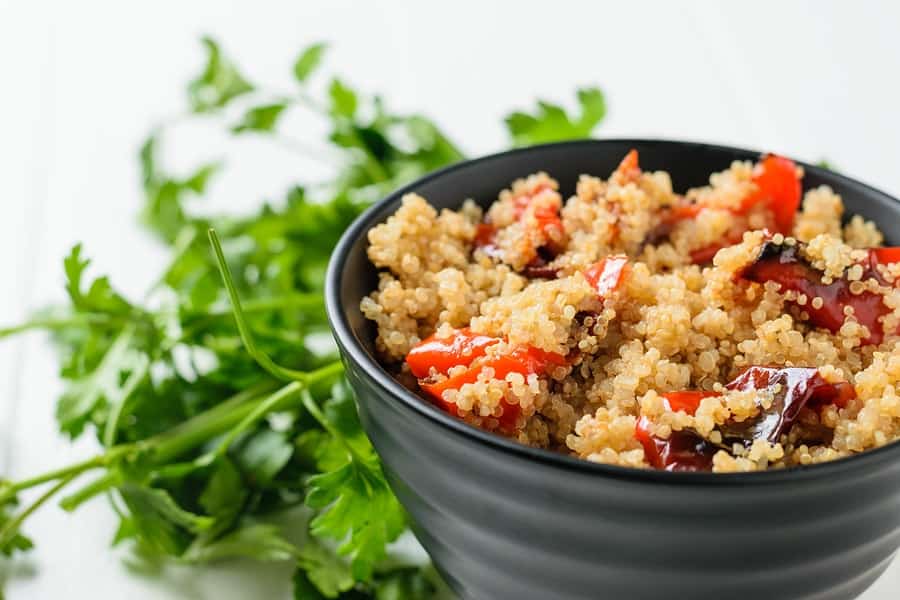 Fiber-rich foods are nutrients rich.
They help prevent constipation and fight common pregnancy symptoms.
Fiber-rich foods include:
Pears
Avocados
Strawberries
Bananas
Carrots
Beats
Brussel Sprouts
Brocolli
Kidney Beans
Chickpeas
Quinoa
Lentils
Popcorn
Oats
Almonds
Sweet Potatoes
Dark Chocolate
Spinach
Chia Seeds
Reduce caffeine intake and avoid alcohol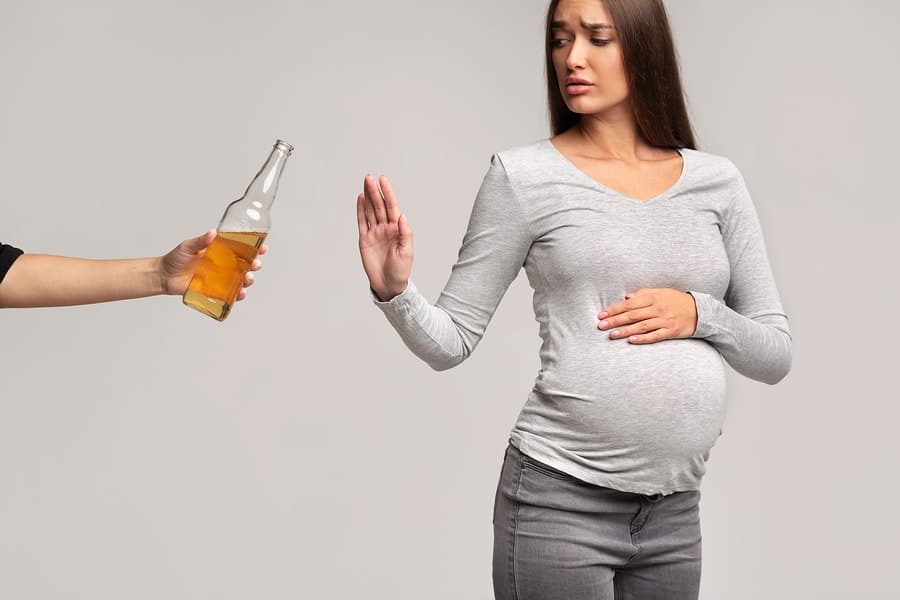 Consuming high levels of caffeine during pregnancy increases the risk of low birth weight and other health problems later in life.
You should drink decaffeinated tea or coffee and replace soda with water.
Drinking alcohol during pregnancy also increases the risk of low birth weight.
Avoid deli meat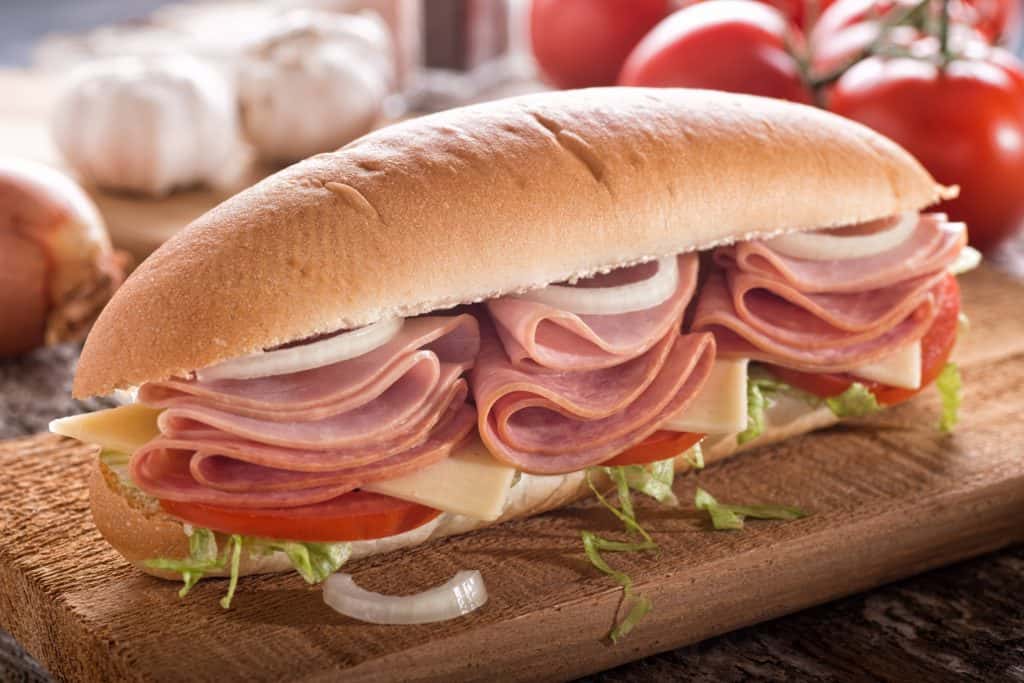 Most deli meats contain food poisoning bacteria that increase the risk of miscarriage, premature birth, and fatal newborn diseases.
If you must eat deli meat, make sure to cook until they are steaming.
Related: 7 Foods to Avoid During Pregnancy
Special nutrition needs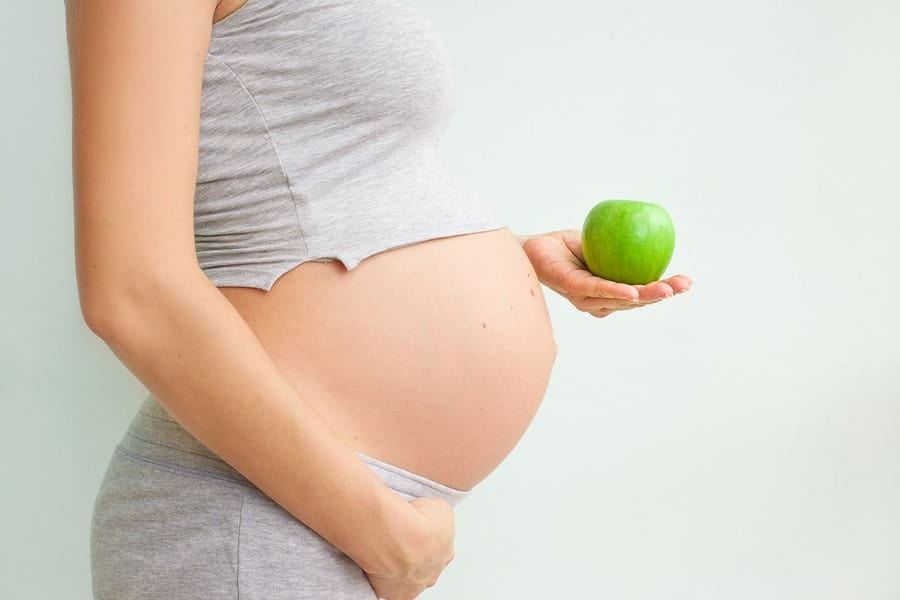 During pregnancy, your body undergoes numerous physical and hormonal changes.
To meet the increased nutritional needs during pregnancy, you need to eat healthful and balanced diets.
Sometimes you may develop something called gestational diabetes, this requires special nutritional diet choices.
You can read this article here to help with that: Gestational Diabetes Meal Plan (20+ tips and food ideas)
12 Easy and Healthy Pregnancy Snack Ideas
During your nine months of pregnancy, you can expect odd cravings and be faced with lots of choices of what to eat.
Having a healthy pregnancy means a healthy baby. In general, try to consume a wide variety of fresh food with as little processing as possible.
You can find a cornucopia of fresh fruits and vegetables, as well as a dairy by shopping the perimeter of the grocery store.
The suggestions below for easy pregnancy snack foods will keep you on track for getting the vitamins, minerals, protein, and fiber that means good nutrition for an expectant mother.
Also, your obstetrician will probably prescribe a prenatal vitamin with folic acid as well.
Ice-Cream-Free "Sundae"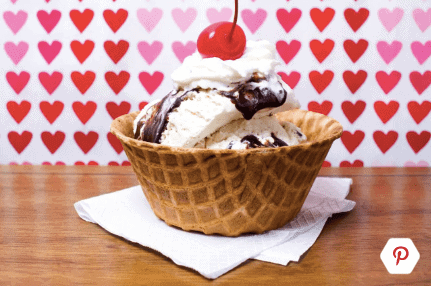 Scoop out about 6 oz. of vanilla Greek yogurt and top it with half a sliced banana, any berries of choice, and some low-fat granola.
This guilt-free dish will deliver Vitamin B6, which aids your baby's growth, brain, and immune systems.
Popcorn with Nutritional Yeast
While popcorn has negligible nutritional content, sprinkling it with nutritional yeast (also known as Brewer's yeast) will transform your crunch into a way to supplement folate, iron, and Vitamin B-12–which are all great nutrients for expectant women.
Sweet Potatoes, Plus Some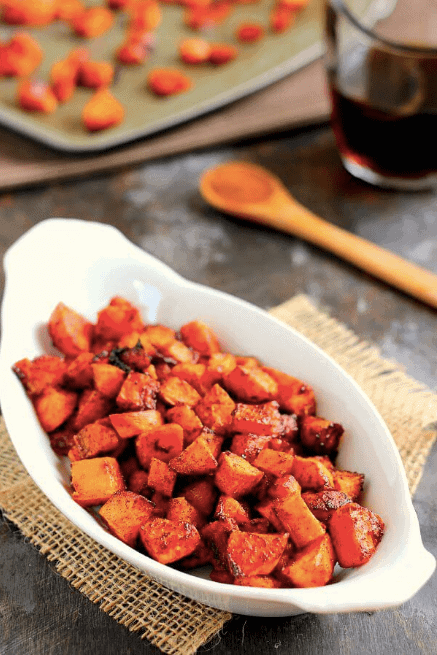 Vitamin A is great for fetal development.
Think of sweet potato as an afternoon treat, easy to microwave and made delicious by adding pumpkin pie spice and a drizzle of maple syrup.
Egg Salad on Whole Wheat Crackers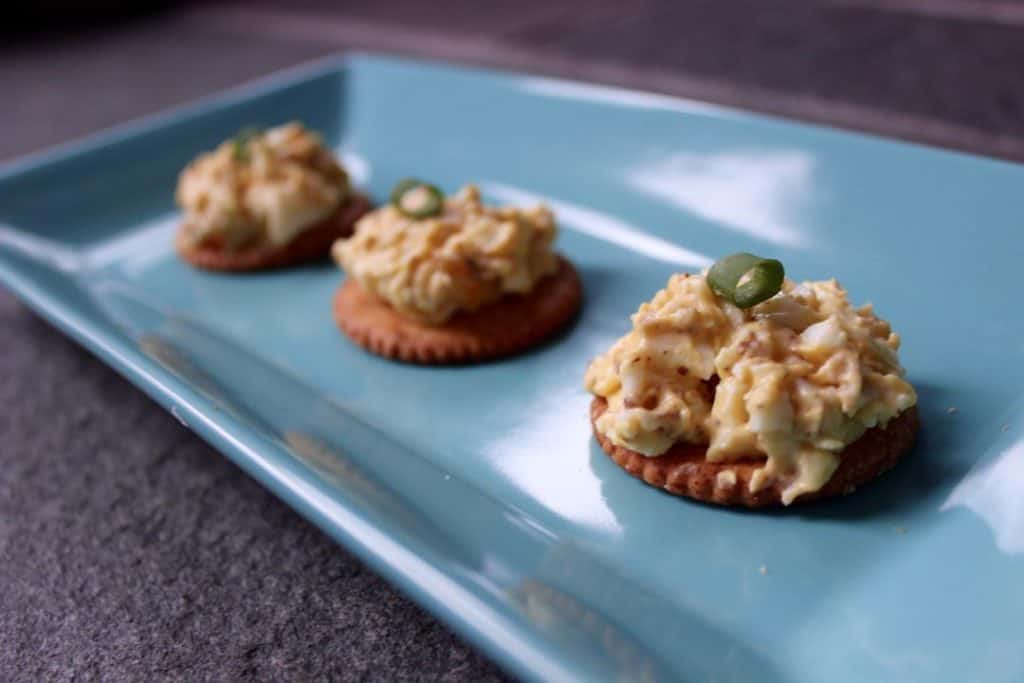 Prepare your egg salad with a little mustard for tang and chopped celery for extra crunch to make this satisfying snack.
Guacamole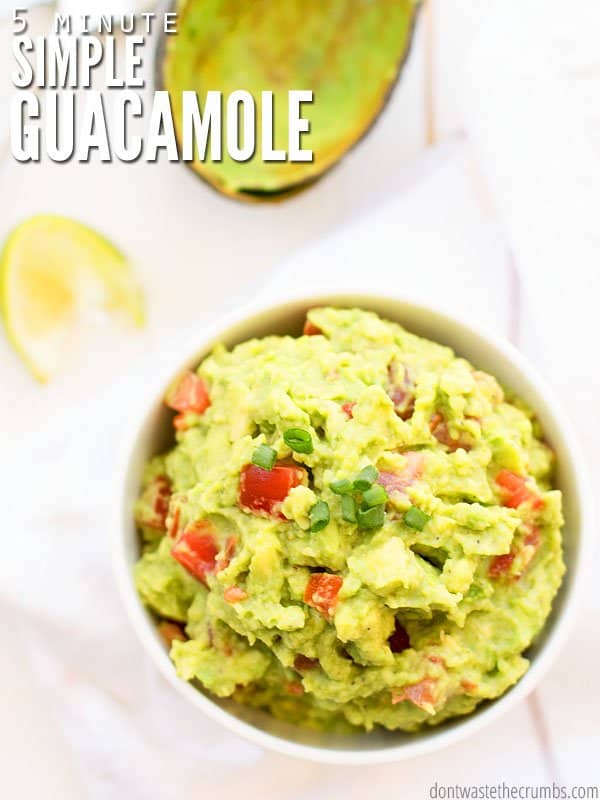 It doesn't take long to mash a ripe avocado and add some ingredients like lime juice, and a touch of sea salt for this comfort food.
Avocados are high in monounsaturated fatty acids, folate, fiber, and potassium.
Green and Gorgeous Smoothie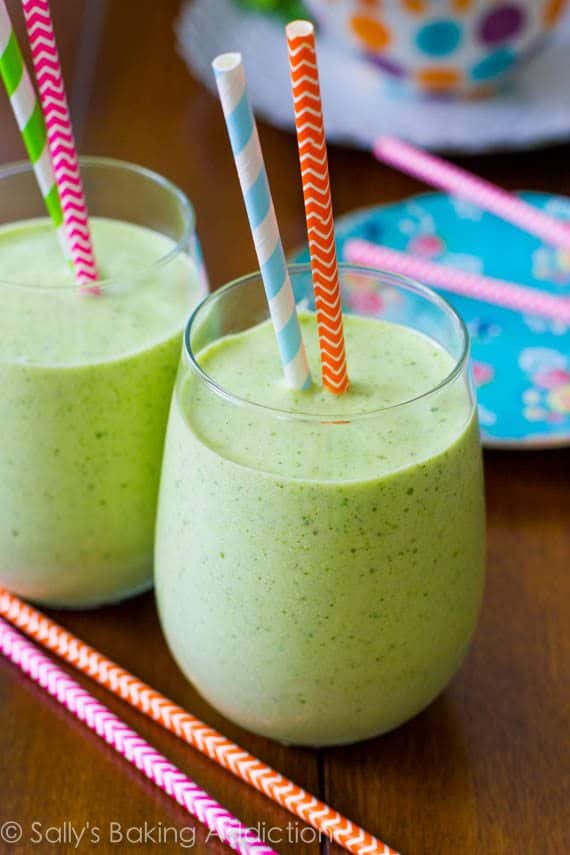 No list of great go-to snacks would be complete without an energy-packed smoothie.
Keep a few frozen and nicely ripe bananas in your fridge to pop in the blender with a half cup of frozen, chopped spinach, some vanilla protein powder, berries if in season, and a few ice cubes.
You can sprinkle it with nutmeg if you want to kick it up a bit.
Kale is King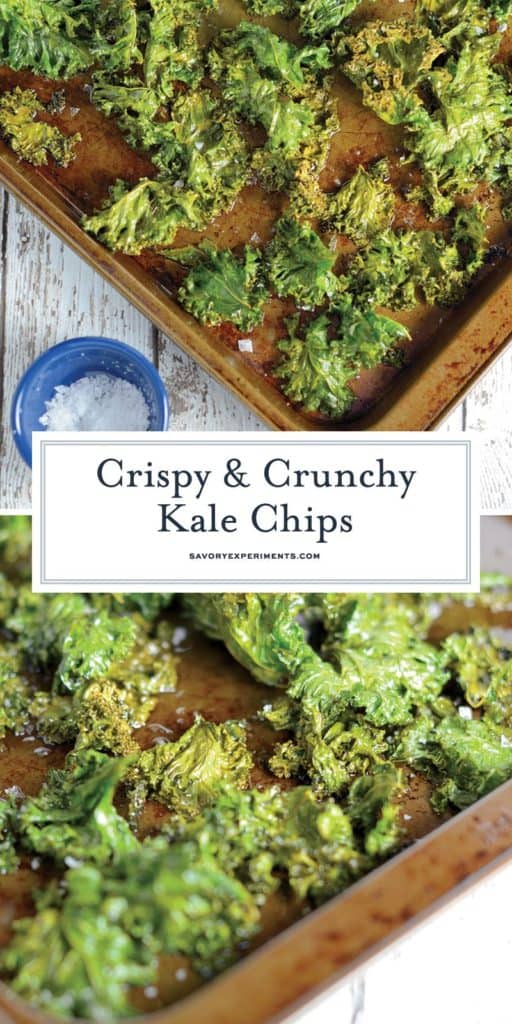 Kale has gotten insanely popular with the health foodie crowd, and with good reason.
With a mere 33 calories per cup of it raw, it delivers almost three grams of protein, along with fiber, Vitamins (A, C, and K), folate and Omega-3 fatty acids.
You can buy kale chips in your health food store but why not quickly concoct these nutrient-filled chips at home?
Just tear the washed and dried kale in pieces, toss them with a bit of olive oil and seasoned salt, and bake in a 350 oven until crispy.
Apples with cheese or peanut butter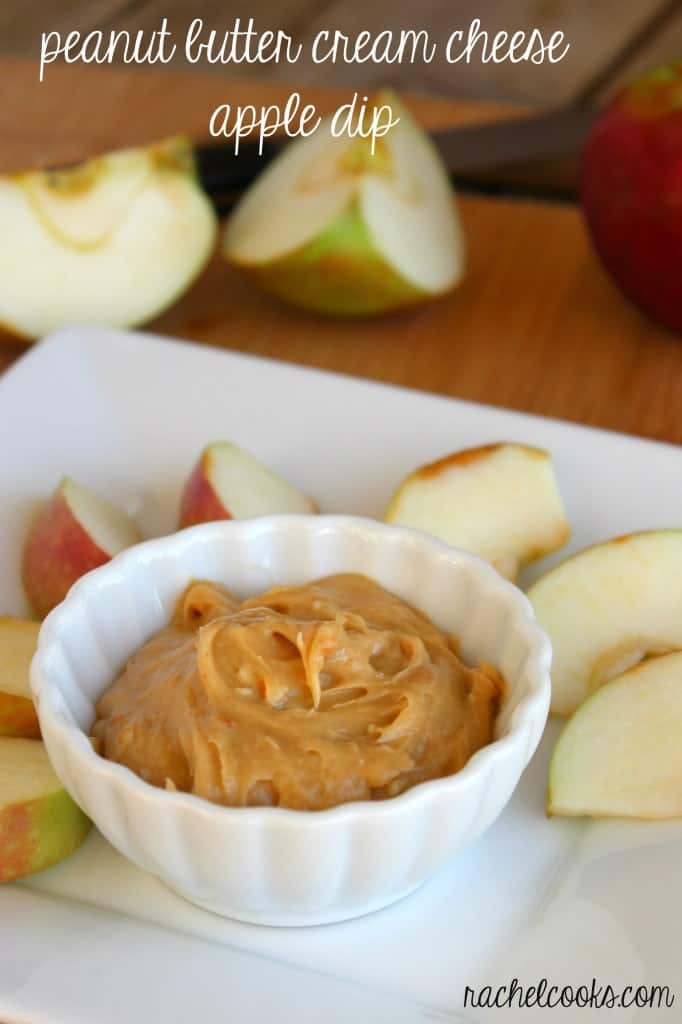 (source)
This snack gives you a quick boost from the natural sugars from the apple and also gives you some protein to keep you full.
Peanut butter might go well with apples, but it tends to not travel well so the cheese is a better option on the go.
Egg on an English muffin
This can also be a great breakfast, but this one will also work for a quick hot snack.
In just a few minutes, you can whip this up and the eggs will give you the Vitamin D that your body is craving.
Homemade trail mix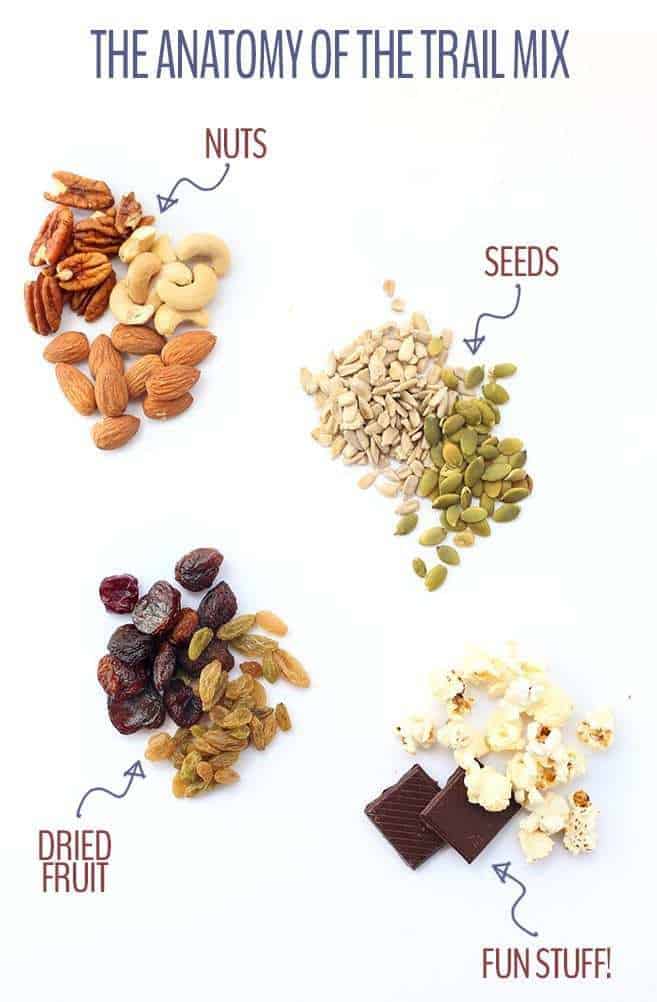 (source)
Making your own trail mix at home couldn't be simpler, and it offers the advantage of being able to pick only the things you like.
Pick at least one type of nut and dried fruit (which gives you the protein and quick sugar) but you can also add some chocolate chips if you have a bit of a sweet tooth.
Dark chocolate offers great antioxidants and tastes great with dried cranberries and cashews.
Greek Yogurt Parfait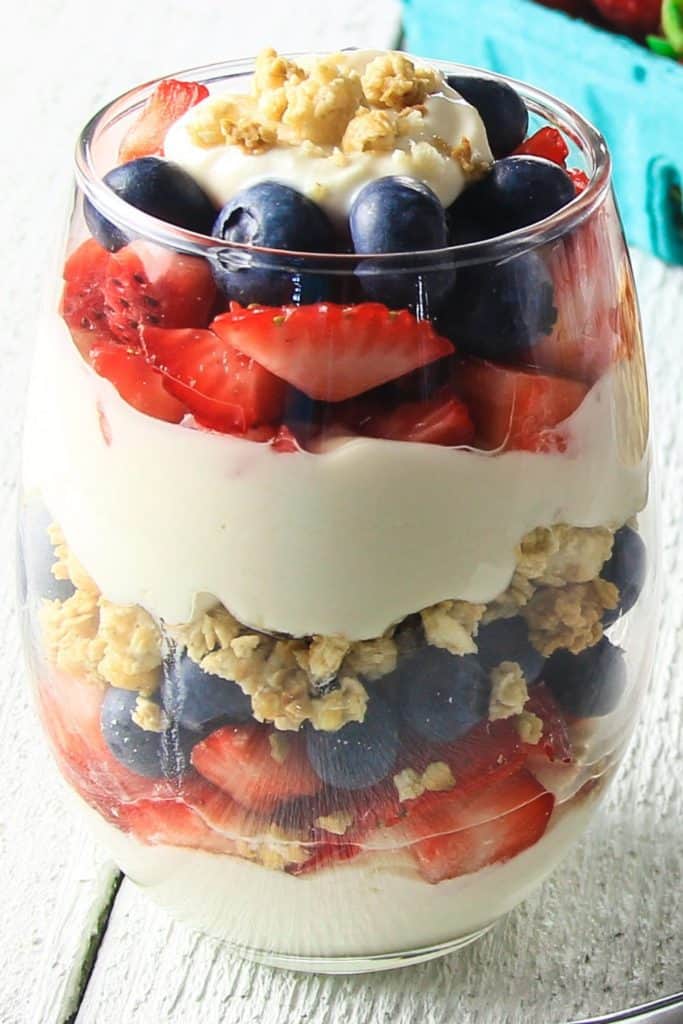 (source)
Choosing Greek yogurt will boost the protein, and you can again be creative with what you add.
You can add some nuts and blueberries to really give it a nutritional boost and make it taste amazing, or add some granola if you need something to keep you full for hours.
Greek yogurt should be a big part of your snacking.
Anything with hummus
Hummus is one of those miracle foods; it's high in protein, which your baby needs a constant supply to build a strong little body.
It also contains natural anti-inflammatory compounds that your knees and ankles might appreciate soon, and it has a low glycemic index value to it'll pack some energy that will stick with you.
On pita, tortilla chips, or even some veggies this stuff tastes wonderful.
You want to avoid the urge to grab a soda or candy bar when you need that jolt of energy.
Instead, prepare for those moments with quick and easy snacks which will satisfy you and help grow a healthy baby.
27+ Foods to Eat That Are High in Folic Acid for Pregnancy
What is folic acid and why it is so important?
Folate or folic acid is vitamin B that is dissolvable in water.
It is essential for cell growth and healthy metabolism and is one of the most important vitamins for pregnant women.
It can be found as a supplement but folic acid found in food is a healthier and more natural solution.
Consuming food rich in folic acid will benefit your body with many other vitamins and minerals that are found in such foods.
Foods rich in folic acid leave a lot of opportunities for creativity in the kitchen, which is very important, besides being healthy. Here are some of the foods richest in folate that should be part of your everyday menu.
Meat
•Liver
•Chicken giblets
•Kidney
•Egg yolk
It seems that only meat that doesn't sound very appealing is rich in folic acid.
But when prepared the right way, you will find that all this food is wrongfully left out from your everyday menu.
Legumes
•Lentils
•Beans
•Soya products
•Almonds, hazelnuts and other kinds of nuts
Legumes and nuts are great sources of all B group vitamins and as such should be a part of your everyday menu.
Starches
•Wheat germ
•Corn
•Sweet potato
•Potato
Although it is often removed from wheat before it is prepared for consummation, what germ is one of the best sources of folic acid among cereals.
This is why you should opt for whole-grain bread and products that are made from whole grain wheat as well as corn.
Potatoes and sweet potatoes are healthiest sources of starch that also contain lots of folic acids.
Fruits & Veggies
•Spinach
•Brussel sprouts
•Broccoli
•Beetroot
•Cabbage
•Asparagus
•Avocado
•Cauliflower
•Carrots
•Arugula
•Bananas
•Oranges
•Strawberries
•Peaches
•Papaya
•Herbs
•Chili powder
As could be expected, the biggest choice of healthy food that is very rich in folic acid can be found among vegetables and fruits.
All dark green vegetables are rich in folic acid and are great as antioxidants.
They are rich in fiber as well and can benefit your organism and organism of your unborn baby in many ways.
Fruits are not only full of folic acid, but they are also a source of healthy fruit sugar that helps feed cells.
20+ Pregnancy Snacks Packed with Protein
This list has been compiled together to give you some fulfilling pregnancy snacks to eat with protein. Snack up, mama!
Peanut Butter
Peanut butter is an amazing source of protein.
A 2 tbsp serving of peanut butter carries 8 g of protein and you can incorporate it into many different recipes.
Peanut butter and jam/jelly sandwiches
apple peanut butter smoothies
Parfaits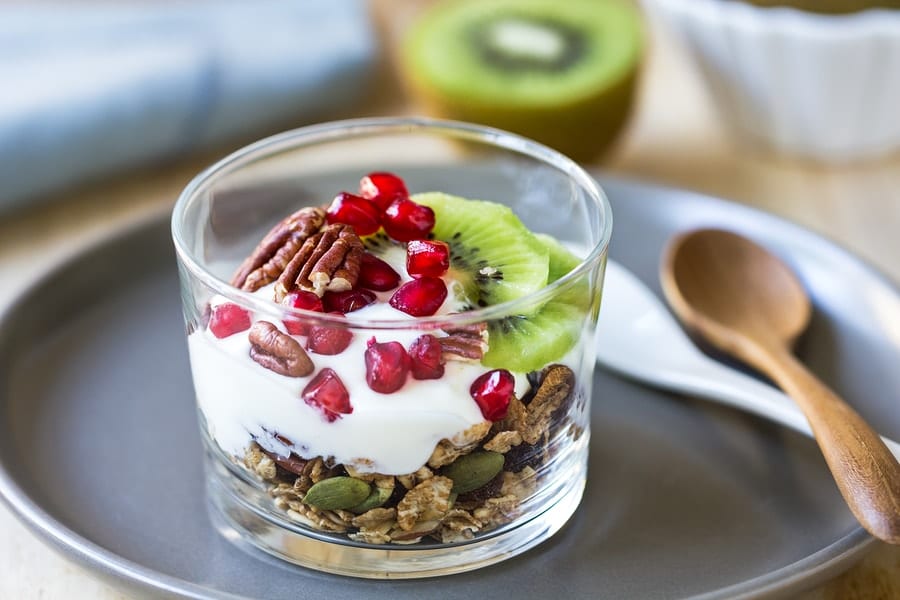 Parfaits can make great pregnancy snacks to eat with protein, especially if you use Greek yogurt.
Try using a mix and match of these ingredients to make parfaits at home!
Your choice of flavored Greek yogurt granola or trail mix selection of fruits like:
strawberries
blueberries
kiwi
banana, etc.
Also…
Trail Mix
Nuts and some seeds have a variety of flavors and are a prime source of protein!
For pregnancy snacks to eat with protein try making some homemade trail mix or look for these ingredients in your store-bought trail mixes.
Eggs
Eggs can be prepared quickly and are high in protein which makes them perfect for pregnancy snacks to eat with protein, try some of these easy to make snacks to get you through the day.
Deviled eggs
Omelets
Hard-boiled eggs
Eggs and rice
Egg and cheese biscuits or croissants
Ham and cheese omelet roll-ups
Other foods that you can incorporate into delicious pregnancy snacks to eat with protein include:
Broccoli
Whole milk
Greek yogurt
Cottage cheese
Tuna
Lean beef
Chicken breast
Turkey Breast
Brussel sprouts
Fish
Shrimp
Protein supplements
There are tons of protein supplements on the market that are safe for pregnant women to consume, making them great pregnancy snacks to eat with protein.
There are protein shakes, bars, and actual pill supplements you can take if you feel like you haven't had enough protein in the day.
Try these in place of pregnancy snacks to eat with protein.
Protein bars:
OhYeah! Nutrition ONE Bars, sitting at 21 g per bar you really can't beat this as good pregnancy snacks to eat with protein.
RXBAR, Mint Chocolate, Protein Bar, 1.83 Ounce (Pack of 12) Breakfast Bar, High Protein Snack
Busy Bar, Grass Fed Whey Protein Bars, Peanut Butter, 1g of Sugar, 13g of Protein, Only 140 Calories, Gluten Free, Low Carb Bar, Soy Free, GMO-Free, Perfect Snack On-The-Go (12 Bars)
Powder mixes:
Some protein powder mixes are not safe for pregnant women to take so I would always recommend talking to your doctor before trying a new powder.
Here are some of the best powders I've found that have been verified as safe pregnancy snacks to eat with protein.
Related: 5 Delicious Energy Boosting Smoothie Recipes for Pregnancy
Pregnancy snacks to eat with protein does not have to be a struggle!
With all these new foods and snacks you can try out, you're gonna have one super baby inside you!
Protein filled foods are all around and can be incorporated into every meal or snack of the day.
Make sure to always talk to your doctor if you have any fears or concerns about the food in this article.
50+ Best Pregnancy Foods to Eat (ultimate pregnancy diet guide)