This post contains affiliate links.
Labor prep tips for first time moms
As a first time momma or even an experienced one, when it comes to preparing for labor and delivery it is never a bad idea to do so.
Pin for later:
Being prepared is the best thing that you can do for yourself and your newborn baby. There are a ton of different ways that you can prepare to bring your baby into the world and all of them are good in their own ways.
Read: Pregnancy bullet journal spreads
Here are the biggest things you can do to prepare for labor and delivery…
Take a Birth Class
Taking a Birth class is one of the most important things that you can do to get prepared for labor and delivery.
Getting educated on what your body is about to go through is crucial to you and your baby. Not only will you learn so much from educating yourself beforehand, but you feel empowered doing so!
There are a variety of online birth classes online but the most affordable one I have found is this one by Mommy Labor Nurse.
Liesel walks you through step by step and makes sure that you are comfortable and ready when it is time to give birth to your beautiful newborn baby.
Its really easy to follow and you can get through it in less than 2 days! I learned so much and had a ton of AHAAA moments. 🙂
Get Yourself Packed: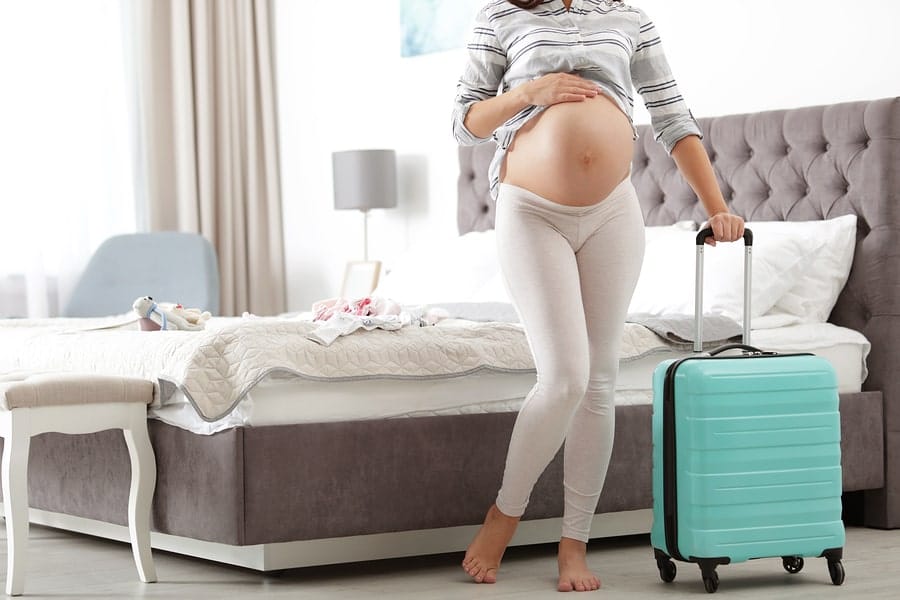 Having yourself packed is a great way to prepare for delivery.
The reason you need to pack is that you will be spending a night or two in the hospital, as well as you want to be as comfortable as possible during delivery.
A few key things that you are going to want to pack is loose comfortable clothing, slippers, a robe, large underwear (if you choose to use your own), snacks and drinks (for your significant other and after delivery), as well as toiletries (to take a shower after delivery).
You can check out my Amazon shop here for more ideas on what to bring to the hospital in my Hospital Bag idea list.
Anything that you feel that you need for your labor and delivery is okay to bring. If you feel like you need something then make sure that you have it.
Get Your Baby Packed:
When packing for your newborn baby there are a few things you are going to want to bring with you to the hospital.
These things are:
(If you deliver in a hospital they will also have some available to you), and anything else you decide that you want to bring for your baby.
Each mama and their newborn baby have different needs so do not be afraid to pack anything that you feel will be helpful to your baby.
One of the things I packed that was a lifesaver in the hospital was a boppy pillow like this one.
Get the Oh Baby Pregnancy Planner
I honestly cannot rave enough about this planner.
It comes with pre-baby checklists and labor and delivery prep sheets as well as over 50 pages of planning!
I love it so much I even wrote an entire review about it. You can read it by clicking here.
These preparation tips are crucial to less stressed labor and delivery. You will be blown away by how confident you'll feel by doing these simple yet effective things to ensure your labor and delivery goes smoothly.
Here is a great article I wrote to help with after labor and delivery, for postpartum recovery… Click here to check it out!
Good luck mama and have a blast with your new bundle of joy!
✅ Don't forget to check out the online birth class here!
If you enjoyed this article please share it with other moms…