This post contains affiliate links.
Bullet journal ideas for pregnant women
Are you struggling with tracking your progress through pregnancy?
Are you overwhelmed and stressed about the baby being here and you not being ready?
Bullet journals are all the rage nowadays!
So I decided to round up some great ideas that you can use during your pregnancy for bullet journaling.
Readers love: 6 super important things I wish I did in the beginning of my pregnancy
Preparing for your baby is such an exciting time in your life, and also could be quite stressful.
It is beneficial to have something you can use to track and prepare for your baby to come and what better way than with a bullet journal?!
If you are using these journal spread for planning your pregnancy that's great!
I also have an amazing and REALLY SUPER HELPFUL pregnancy planner that I love so much and I KNOW you will too!
Here are bullet journal ideas for pregnancy that I think you'll fall in love with…
General Pregnancy Tracker for Health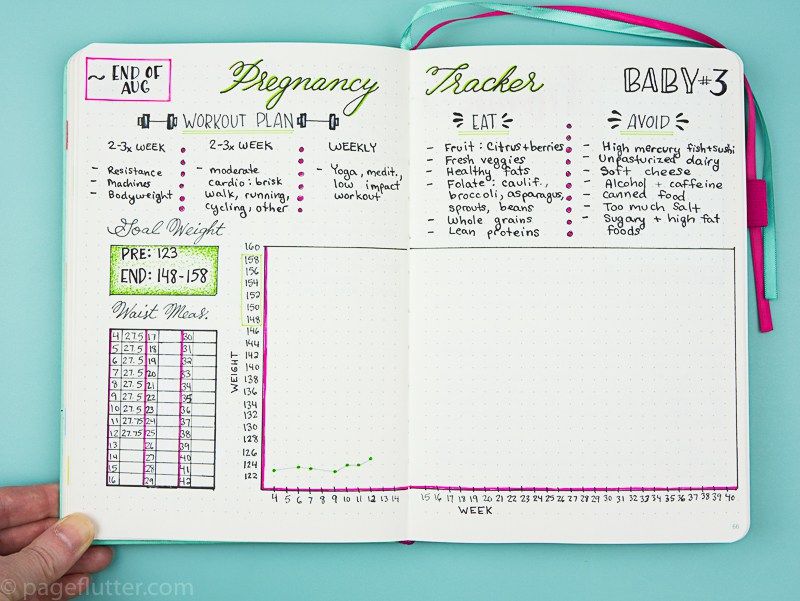 (source)
In this journal spread you can easily track your weight gain and belly measurements.
This spread can also be used for reminding you of things that you should be eating and things that you should not be eating.
You can also write down any workout schedules you would like to be doing during your pregnancy if that's your thing.
What To Buy Before Baby Arrives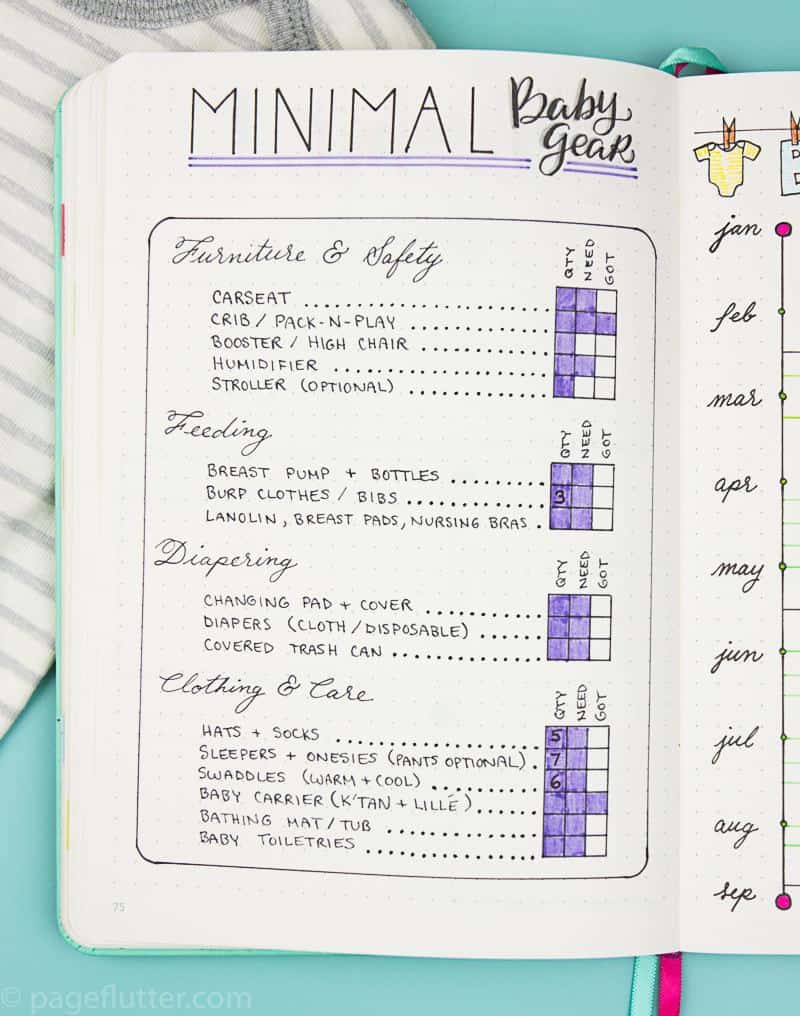 (source)
With this spread, I would organize everything into categories.
For example, I would write down everything I need for feeding baby in one little section and then everything I need for diapering baby in another area of the spread.
Examples include baby gear, diapering, breastfeeding gear, clothing, soaps, Baby Proofing stuff, really the possibilities are endless, there's so much to get for a new baby!
Financial Planning Logs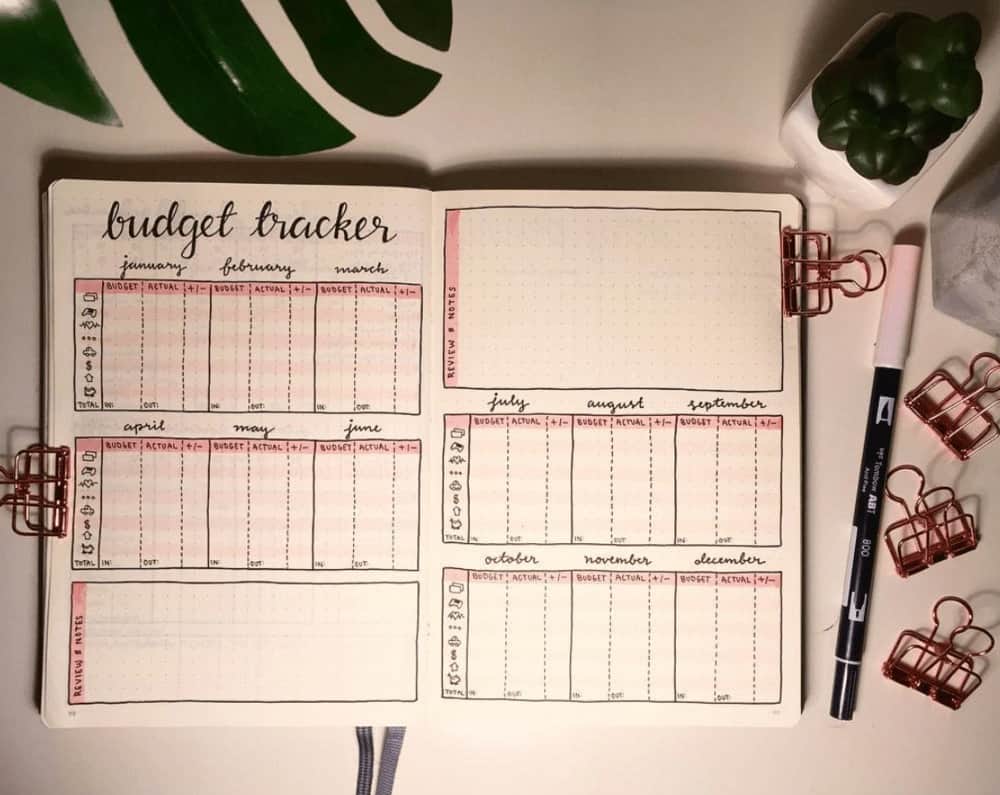 (source)
Here you can basically write down what your financial goals are before the baby gets here.
How much you would like to have saved before you go on maternity leave.
And some budget ideas when the baby does get here.
What to do Before Baby Arrives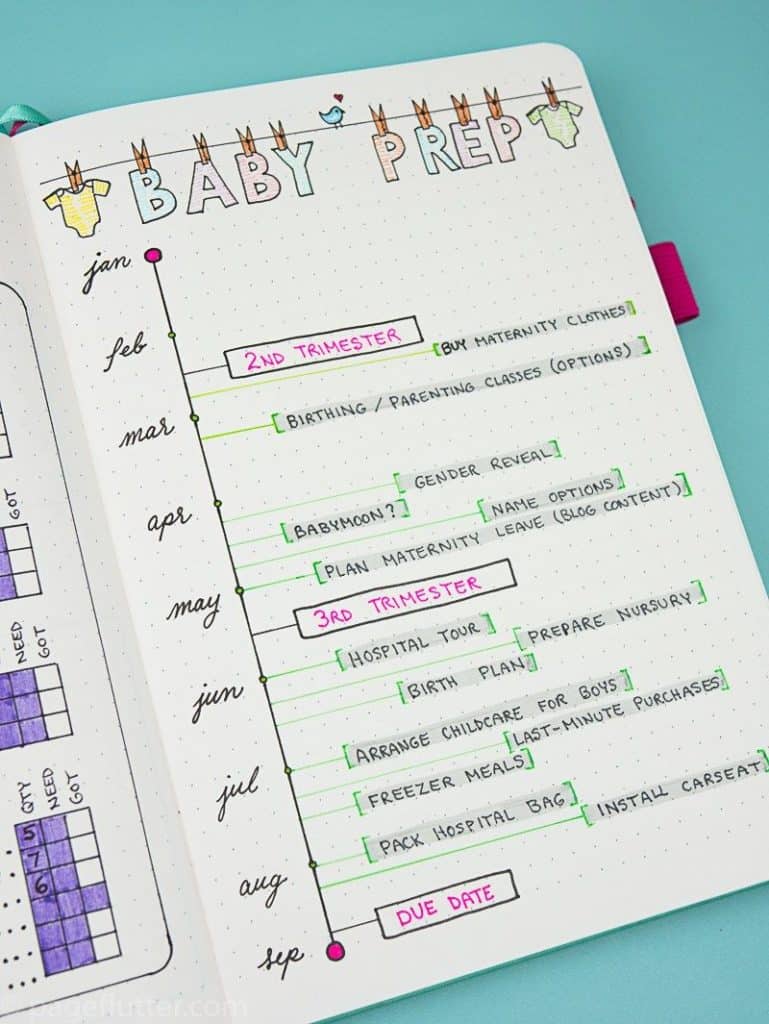 (source)
Write down all of the things you need to get done before the baby he gets here.
That may be signing up for some money-saving services, organizing your diaper bag, preparing the nursery, preparing the kitchen, making some freezer meals before baby arrives so that you are well said while you're taking care of a newborn.
Literally so much can go in here guys…
How Am I Feeling Trackers
(source)
Right down how you're feeling every single day.
Examples include your mood, your cravings, your emotions, and so on.
Sleep Tracker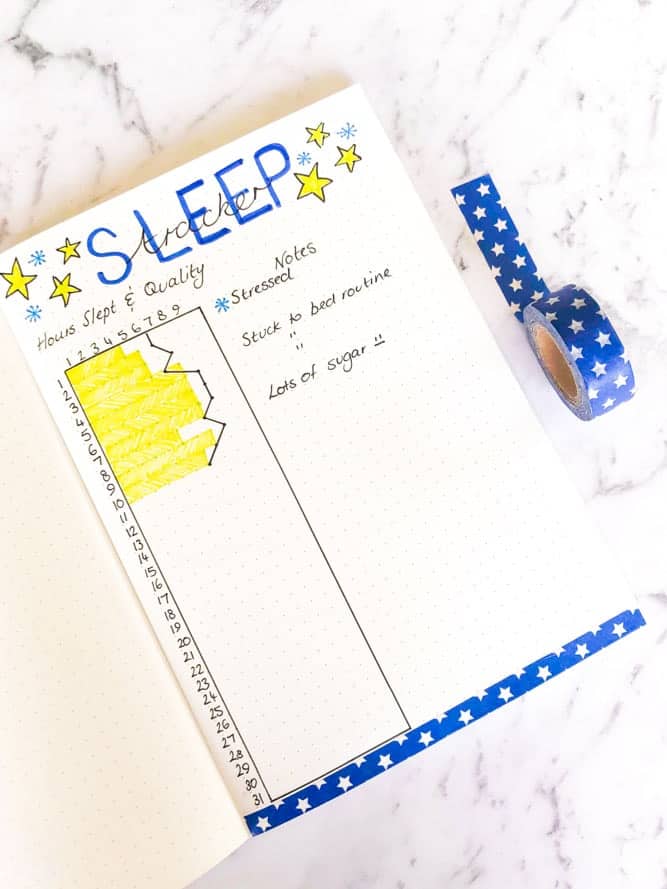 (source)
Write down your vivid dreams because I know you're having them.
Log the duration of your sleep and any naps you take during the day as well.
Fruit & Veggie Intake
(source)
How many cups of strawberries did you eat today?
Are you drinking any smoothies?
How many times a day are you eating your fruits and vegetables?
These are some bullet points you can use in this spread.
Nesting Log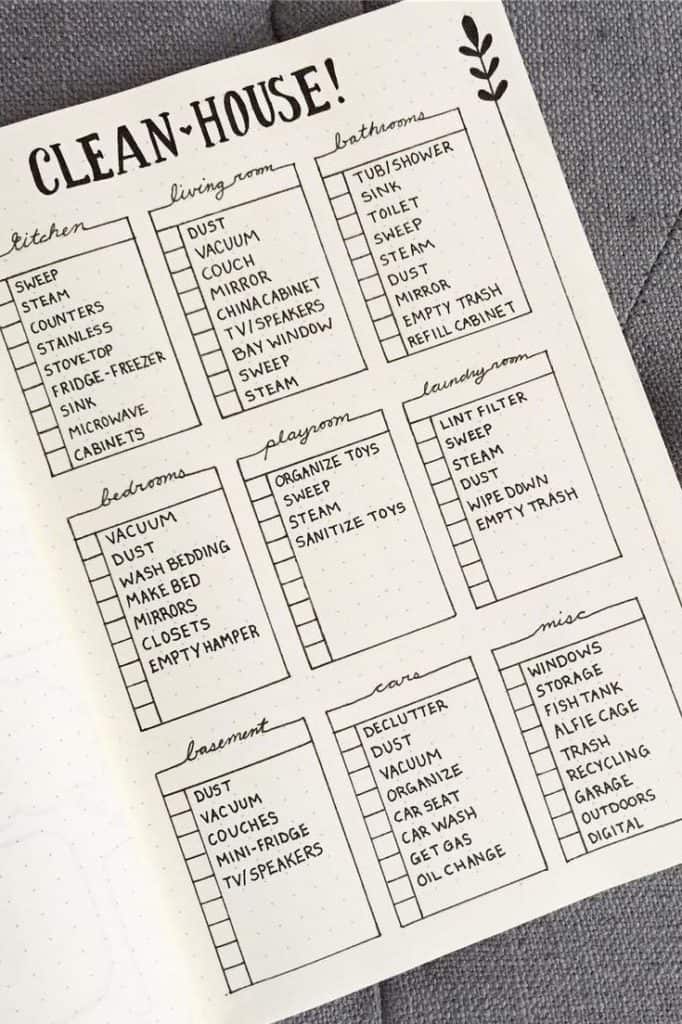 (source)
What have you cleaned today?
What needs to be cleaned?
You can write down a schedule for cleaning each room by category or by importance.
So everything will be nice and clean before the baby arrives!
Other Super Fun Spread Ideas for Pregnancy Include…
Baby-names
Nursery setup
Baby shower gift tracker
Dr. apt log
Baby growth tracker
Favorite pregnancy recipes
Childcare checklist
Thank you notes
Countdown to baby log
Prenatal vitamin log
Pregnancy highlights
Favorite quotes about parenthood
Questions to ask your Dr.
Birth planning spread
I can go on and on and I'll probably be adding more things to this list as I think of them.
I hope you got an idea of what kind of bullet journal spreads you can make during your pregnancy.
Enjoyed this article? Share it with your mom friends 🙂