This post contains affiliate links.
Are you struggling to get things done before your due date?
Did you know only 5% of women actually deliver on their due date?!
This means that your baby may very well come early, so preparing sooner than later is a very good idea.
Most new and expectant moms are overwhelmed when it comes to figuring out what to prioritize before their baby arrives, I know because my readers tell me these things!
Having a brand new baby is very overwhelming, especially if you are a new mom.
This ultimate list of things you need for your brand new baby is something I wish I had when I was a new expectant mama. (seriously)
I am going to suggest the #1 most important thing first…
☑️ Get Prepared The Right Way!
Having a pregnancy journal and planner is an amazing way to document your pregnancy and stay organized and on task from day one.
There are many types of pregnancy journals and planners. You can choose to get a pregnancy journal and then buy a planner separately, or you can get a pregnancy journal and planner all in one. (like this one)
It has over 50 actionable + printable pages for every stage of pregnancy and even newborn care checklists and trackers.
I recently gifted it to my pregnant cousin and she was literally blown away by how in-depth the Oh Baby Pregnancy Planner is compared to anything on Amazon or anything you can find online.
It also includes some schedules, guidelines, and tons more checklists for after baby is born!
☑️ Start Saving Money for Maternity Leave
Seriously, this is something I didn't do and I regret it.
I thought "oh we will be fine, its only 3 months of no pay"… then rent was due, and all the bills were coming in and we were NOT prepared for living off one income for 3 months at all.
So start saving money mama, like now.
Do your research within your state and find out if you get paid time off because here in FL, we don't.
I would highly recommend starting a baby savings challenge for yourself during your pregnancy before you go on maternity leave.
Use this savings infographic for inspo to help you with your savings goals during pregnancy.
(a family budgeting planner is included in the Oh Baby Pregnancy Planner)
☑️ Sign Up for an Amazon Baby Registry
Baby registries are so fun to create!
If you haven't signed up for your baby registry I encourage you to sign up here and start adding things right away!
You can take the registry and send it to family members, post it to your social media and email it.
Baby registries are amazing to help the people around you know exactly what you want for you and baby during pregnancy and postpartum.
To get started with your own baby registry I suggest an Amazon registry and I highlight the reasons why in this article here.
To get a FREE Welcome Box from Amazon you can sign up here.
(you can also get an amazing baby registry checklist included in the Oh Baby Pregnancy Planner)
☑️ Have Your Baby Shower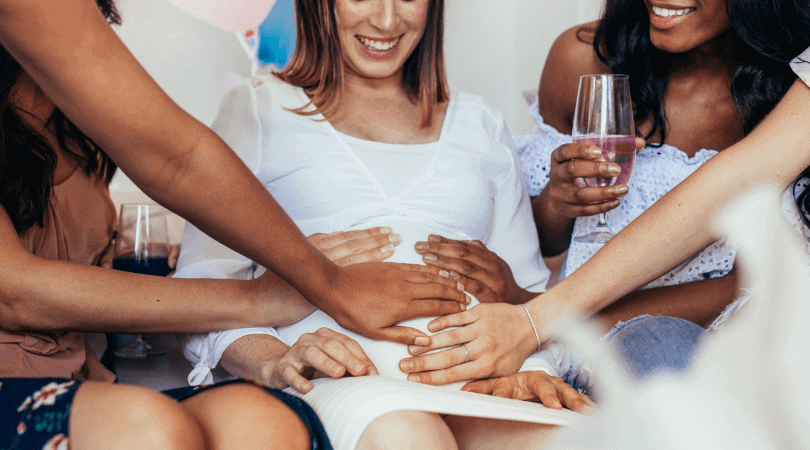 Planning your baby shower is a lot of fun.
Baby showers are fun and a good way to get big-ticket items from others and things for yourself as well.
You can plan your own baby shower, or have someone else plan it for you.
Either way, have fun with it, You can look on Pinterest to find fun baby shower planning ideas like baby shower cake ideas or low budget DIY centerpiece ideas.
☑️ Baby Shopping List for First Time Moms
Get The Essentials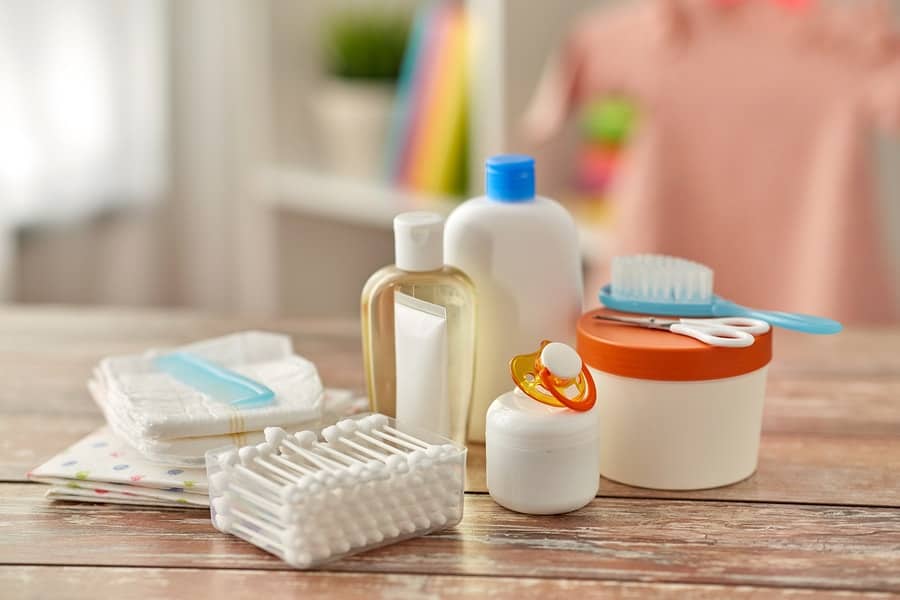 Most of the time, you will get what you need at your baby shower.
But, there are always those things you're going to need for the baby that are so obvious but nobody seems to bring to the baby shower.
Here is a list of things you need for a new baby:
Here are 17 must-haves you'll need for the first 17 days with your newborn.
You will be happy you got these essentials before the baby gets here to help make mom life that much easier.
☑️ Pack Your Hospital Bag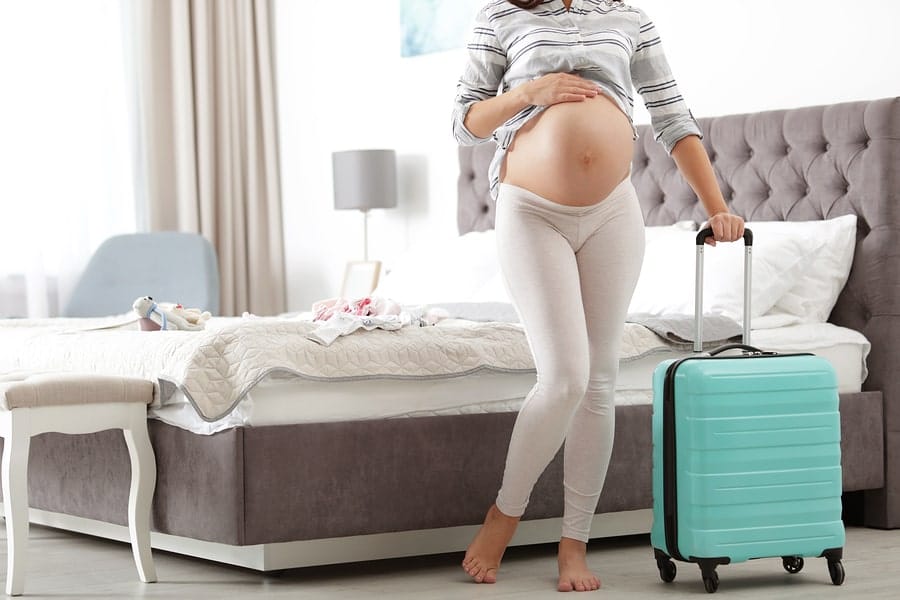 This is the most common thing new moms stress over when preparing for the baby's arrival.
What the heck do I pack in my hospital bag?
To be honest, the hospital really provides the basics.
So even if you forget stuff, you will, for the most part, be covered.
I know how it is though, you want to have your own stuff and feel more comfortable at the hospital.
Here is a list of my absolute FAVORITE things I am GLAD I brought to the hospital with me:
Pillow for you and hubby
Snacks and drinks
Your phone charger
There is an amazing hospital bag checklist included in the Oh Baby Pregnancy Planner too.
☑️ Prepare Yourself for Birth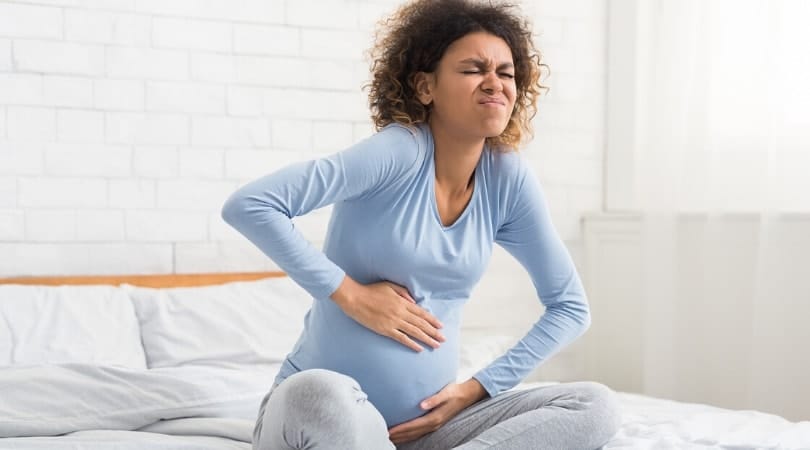 Giving birth is by far the scariest thing for women, especially when you have no idea what you're getting yourself into.
Wouldnt it be nice to know what to expect and how to manage it all? (when to go to the hospital, last-minute decisions, pain management, etc…)
Gosh, it'd be great to be friends with a labor and delivery nurse, or at least have access to one for questions and answers.
Welp! Today is your lucky day. Education is the single most important thing to do before giving birth.
This birth class is the number one birth class on the internet today to help with labor and delivery.
It is instructed by an actual labor and delivery nurse named Leisel who teaches you like you are a close friend and makes you feel super comfortable and confident about labor and delivery.
You are going to LOVE it.
☑️ Prepare Yourself for Breastfeeding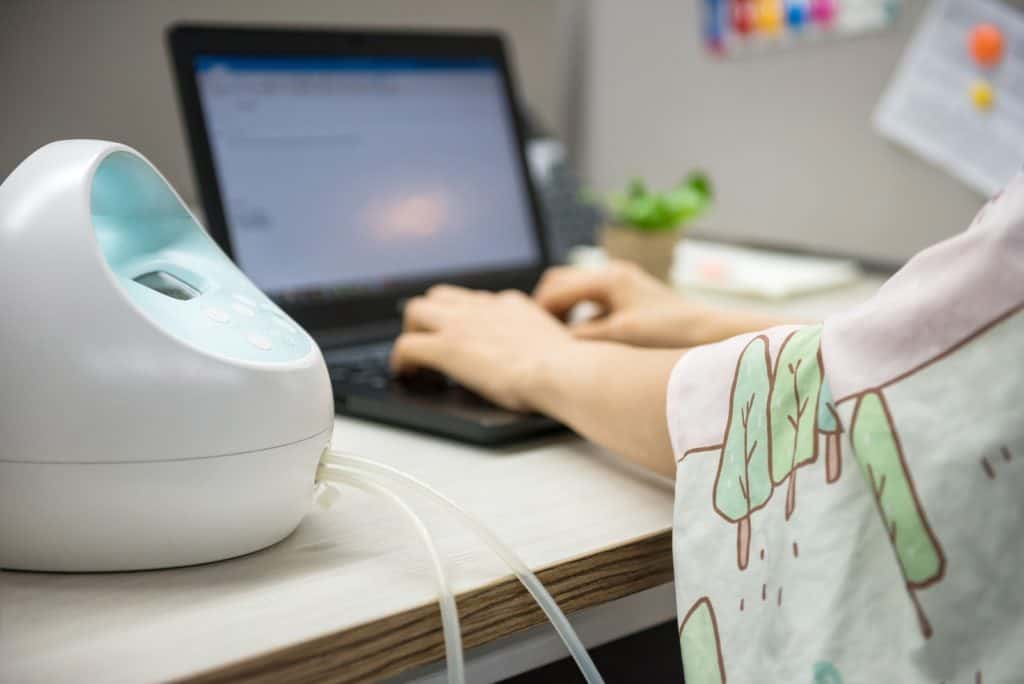 If you're not planning on breastfeeding you can skip this part.
For those who are – I suggest taking a breastfeeding class to help you completely understand how breastfeeding works, what to do when things get tough, and learn about tips, tricks, and hacks along the way.
You can always waste your time and money on going to breastfeeding classes in person, or you can do what everyone else is doing nowadays by taking an online breastfeeding class in the comfort of your own home instead.
Milkolgy is an extremely popular breastfeeding class and for good reason.
These classes are great and are taught by a certified lactation consultant who teaches thousands of new moms around the world about breastfeeding and pumping.
She's got 3 signature classes that everyone is head over heels for.
Milkology classes to choose from
Whatever breastfeeding journey you are on there is a class for everyone's needs, which is why I ONLY suggest Milkology breastfeeding classes for new and expectant mamas.
☑️ Stock The Freezer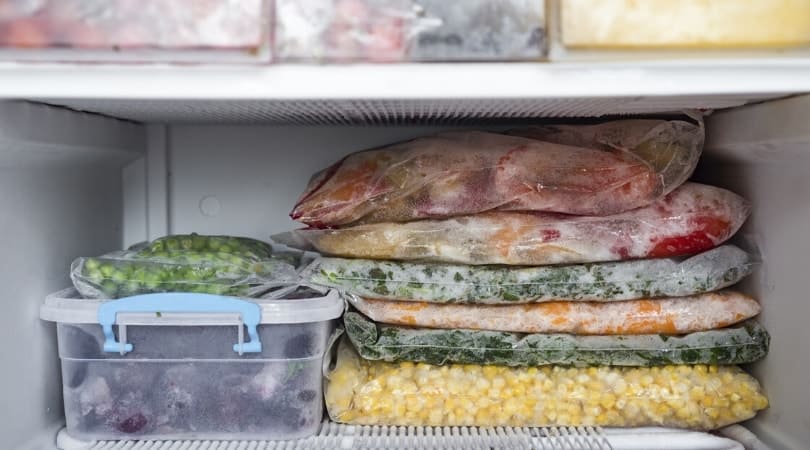 Having food on hand when you are taking care of a newborn is so important.
Make sure to be prepared and make pre-baby freezer meals so you are not scrounging for your next meal while rocking and trying to calm down a newborn baby.
These meals are a total lifesaver, especially in the fourth trimester.
☑️ Apply for A FREE Breast Pump Through Your Insurance Company
Most insurances now will actually GIVE you a FREE breast pump.
Bet you didn't know that!
Take advantage of this and sign up here for easy approval without all the paperwork.
you can choose from a couple of different models and they're very high quality and perfect for every new mom.
Whether you are looking to exclusively breastfeed or not, sometimes things do not go as planned.
My baby didn't latch and I found this out the hard way.
I had to run to the local stores with a NEWBORN in tow, to grab a last-minute pump and I didn't even KNOW this service was available. (its almost embarrassing how uneducated I honestly was)
A couple of great reasons to always have a breast pump on hand:
To power pump for increased milk supply
If the baby doesn't learn to latch
To keep breastfeeding when going back to work
To stock up and store in the freezer
To have daddy help with feedings too
PLEASE, it's FREE anyways, do yourself a huge favor and get one.
Fill out this super easy form to get yourself approved today!
☑️ Prewash and Organize Baby Clothes
It is always a good idea to prewash your baby's clothing from stores and hand me downs from family and friends.
For this, use a perfume-free and non-toxic laundry detergent.
This laundry detergent is by far the best and most budget-friendly I have found.
Instead of using those super scented dryer sheets I would also advise you to use something with fewer chemicals, or better yet, NO chemicals.
These adorable dryer balls are perfect and you can reuse them over and over again.
Also, if you are a fabric softener person this ATTITUDE Baby Fabric Softener is great as well for sensitive baby skin.
Check out this article I wrote to learn more about how to organize and store baby clothes in a small space nursery.
It's always best to have an organized and clean closet in your nursery no matter the size from the very beginning so baby is all set when they get home.
☑️ Get The Nursery Together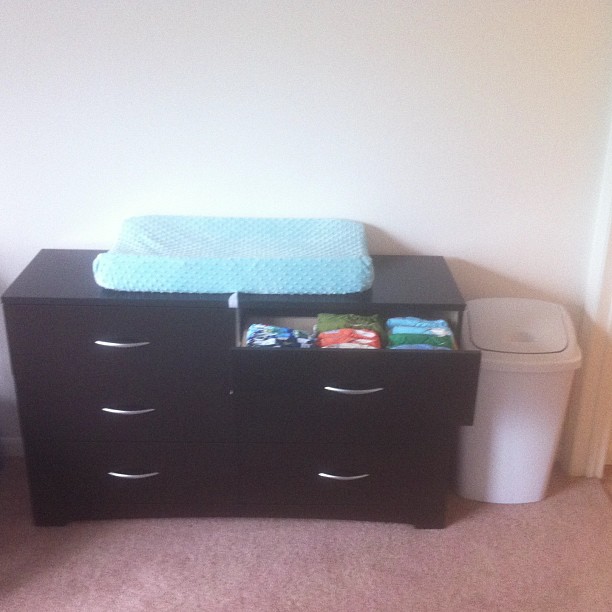 Even though the baby will most likely be in your bedroom for the first three months, it's a good idea to get the nursery together as much as you can before the baby arrives.
Things that you'll want to get before the baby comes home is:
Crib

Changing table

(you can honestly

use the dresser

for this too)
Having a nursery that is ready for when baby transitions to the crib and their own room takes away a lot of the stress that comes with taking care of a newborn baby already.
☑️ Prepare for Baby Sleep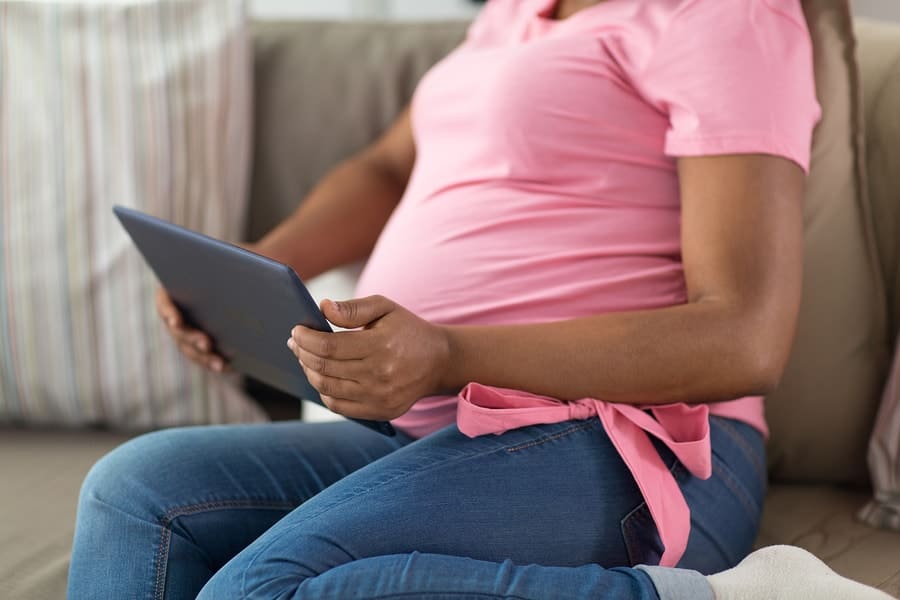 Related: 6 Useful Baby Sleep Tips for Sleep-Deprived Mothers
Having a newborn baby to take care of is already stressful enough, add no sleep in the mix and you have a recipe for disaster.
I should know, I was that mother running on 1 if I was lucky 2 hours of sleep at night because my baby just would not sleep longer than an hour at a time.
Not to mention I was one of those people who couldn't fall back to sleep right away, so most nights I'd find myself finally drifting off and then quickly being woken up by a crying baby again and again.
I want to help you so you do not have to experience that kind of exhaustion EVER.
This baby sleep course is taught by a certified sleep consultant and backed by a labor and delivery nurse.
It is called Baby We're Home! Now Lets Sleep.
It will teach you things like when your baby is telling you they are tired, what to do when they are tired, and how to use healthy techniques to take control of the situation before it starts controlling you!
So, if you would rather learn everything you need to know about baby sleep before baby arrives and save yourself the anxiety, stress, and exhaustion then this baby sleep course is for YOU!
☑️ Stock Up on Postpartum Care Items
In this photo: Best Postpartum Care Kit on Amazon
Getting postpartum care items now will help wonders after the baby arrives.
Some postpartum care products you will need is:
You can check out how to make and take a postpartum sitz bath here.
Give yourself grace in this time to recover and get back to life without being pregnant.
☑️ Get Your House in Order & Deep Clean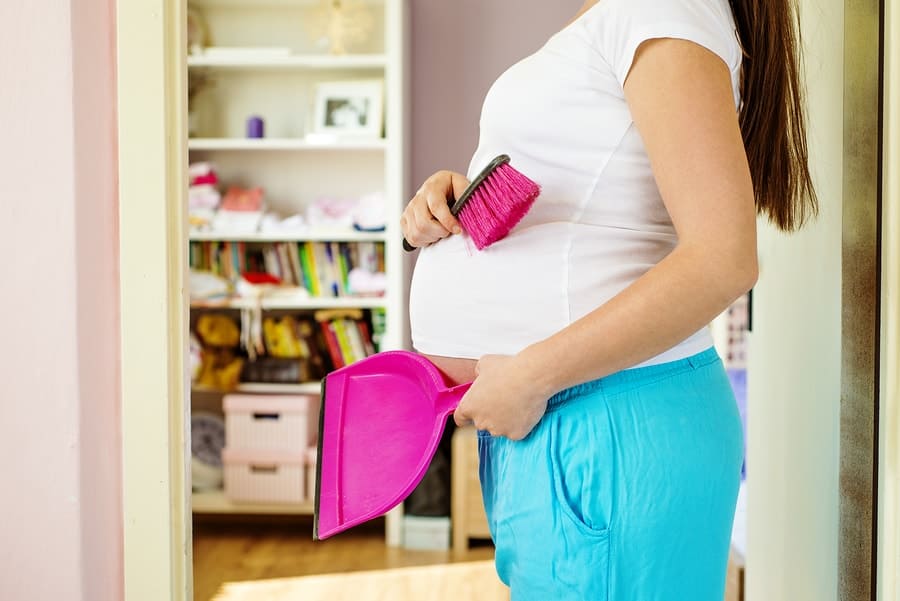 Your house will never be the same after having a baby so you've got to get it prepared beforehand!
From deep cleaning to prepping food for the fridge, the list goes on…
Here are some posts on getting your home prepared:
I hope you find these articles helpful in preparing your home for your newborn. It will help you stay sane and kick the new mom funk.
The Oh Baby Pregnancy Planner has a Home Prep Checklist as well!
☑️ Stock Up on Baby Remedies
Baby remedies can be anything from diaper cream to baby Tylenol.
You are definitely going to want to have these things handy when the baby is finally home.
You will need baby remedies for:
Nasal congestion
Colic/gas
Teething
Earaches
Skincare
Here is a great roundup of the best products for these common baby issues to help you make the right decision when it comes to at-home baby remedies for your newborn, check it out at home baby remedies by clicking here.
☑️ Learn Infant CPR
In addition to being prepared for baby's little hiccups, even though we'd rather believe this would never happen to us, it is extremely important to learn infant CPR.
Watch this video to learn more:
In this video: Cincinnati Children's Demonstrates Infant CPR (Ages Newborn to 1 Year).
Here is a super helpful 4 step method to performing CPR on an infant less than 1 years old.
☑️ Learn What to Expect The First 48 Hours with Your Newborn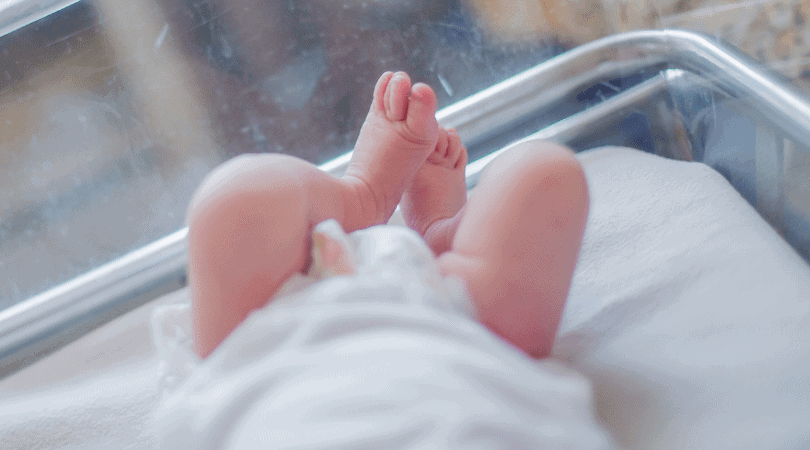 The first 48 hours of having a newborn baby could leave you quite stressed and anxious.
Sometimes all the baby books in the world won't prepare you for the real thing.
Here is a quick guide on the basics of what to expect with your newborn baby in the first 48 hours.
Embrace the newness of being a parent and indulge yourself in the upcoming days ahead with knowledge and know-how.
☑️ Know About The Best Newborn Hacks for On The Go
Having a baby doesn't mean life stops short.
You will have to go to places like the doctor or the grocery store.
Learning some useful hacks will help your outings with baby become a walk in the park.
This article for Newborn Hacks On The Go is very popular with my readers, I think you will love it!
Having a baby doesn't mean staying home and being anti-social… You just need the right arsenal in your diaper bag to make life easier while running errands and visiting family and friends.
☑️ Prepare for Preschool (Daycare)
Now I have been a preschool teacher for 10+ years and I am convinced it is very beneficial for your baby to start preschool ASAP.
Children who attend preschool from 6+ months learn age-appropriate skills needed for crucial brain development and stimuli.
With that being said, I wouldn't just pick any preschool or caregiver without doing a thorough search.
What you want to look out for is accreditation, classroom size, and teacher to child ratio.
The Oh Baby Pregnancy Planner has a really great questionnaire to help you interview each preschool and help make your decision confidently.
If you are going to put your baby in a preschool here are some things you'll want to get to make the transition as smooth as possible:
☑️ Prepare for Sponge Baths
Giving a baby a sponge bath is a fun time and very calming for your baby if you do it right.
As long as you have the proper tools to successfully give your baby a sponge bath it should go smoothly and stress-free.
Some basic things you will need are:
You can learn how to give your baby a sponge bath for the first time here.
Or, you can check out this helpful tutorial from YouTube:
In this video, the experts from KK Women's and Children's Hospital show you what to look out for when bathing your newborn, cleaning his/her umbilical cord, and more.
☑️ Learn How to Take Care of Baby's Umbilical Cord
The umbilical cord is honestly short-lived but very important to keep up with.
You are going to want to learn how to properly clean your newborn's umbilical cord.
I have a whole tutorial on how to take care of your newborn's umbilical cord and you can read it here.
Follow the tutorial and tips in the article above to make sure your baby has a clean and healthy umbilical cord before it falls out.
☑️ Consider Buying a Postpartum Belly Band
Postpartum belly bands are very popular these days and for good reason.
What postpartum belly bands essentially help with is:
Reduce swelling
Supports core abdominal muscles
Returns uterus to its original size faster
Helps with posture
Relieves back pain
Helps hold tummy in
If you want to bounce back from pregnancy faster than ever then a postpartum belly band is for YOU!
But don't take my word for it, look at these awesome reviews here where there are amazing before and after photos.
☑️ Create Diaper Stations and Nursing Stations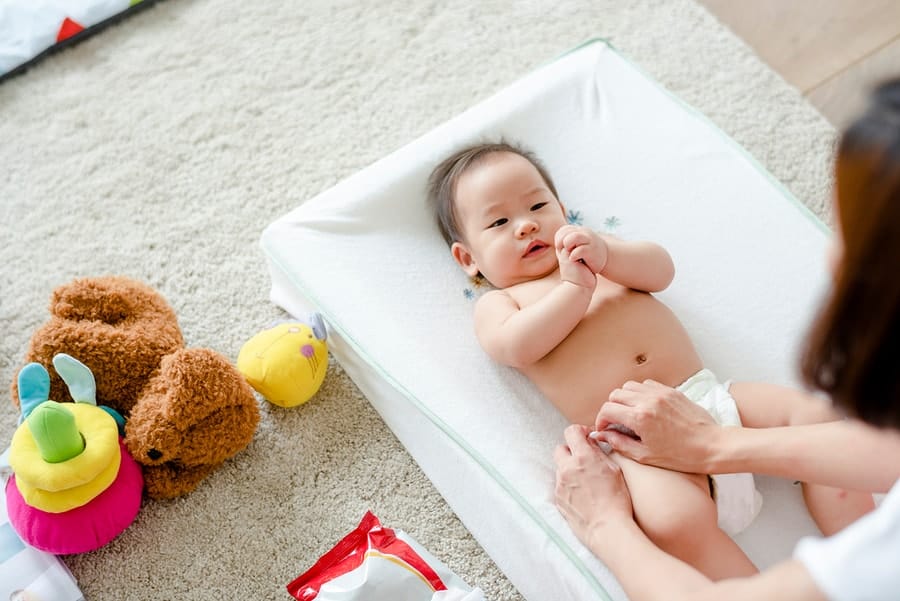 When having a baby in your home, you will need stations that exist solely for the task at hand.
I suggest making a couple of diaper stations around your home preferably in your bedroom, living room and the baby's nursery.
Your diaper station will consist of things like:
These things are the most you will need for each diaper bag station, you will also want to get a nice and sturdy basket to put it all in.
If having multiple diaper stations around the house is too much you can always tote the diaper station basket around with you and the baby, but then that's just another thing to carry honestly.
This is why I prefer having a couple around the house.
As for nursing stations
you will want to have one in the bedroom and the living room, or wherever you hang out mostly.
With that, I would have a comfy chair, a boppy pillow and a blanket for baby.
Here is a great article on all the essentials you will need at your nursing station.
If you are pumping then I would have a designated pumping area as well with all of your pumping supplies on hand.
☑️ Prepare Your Car for Baby
Nothing is worse than your baby having an accident and not having enough supplies on hand while out and about.
Having an emergency car kit for your newborn is essential these days to ensure you will never be without.
You can see my list of 12 newborn baby car essentials here.
☑️ Stock Up on Pantry and Household Items
Believe it or not, I am almost positive you and baby will want to get acclimated to your new life, which means fewer trips to the store for now.
To help ease the burden of running out of things it is very beneficial to have your pantry and household items well-stocked in your home.
This will ensure you do not run out of things and have to tote your brand new baby to the stores.
Here is a list of necessities that I suggest you have stocked up that are NOT baby items:
Having these things on hand at home will help you stay away from the stores so you can take the time to bond more and keep baby away from potential germs and exposure to sickness.
☑️ Get FREE Stuff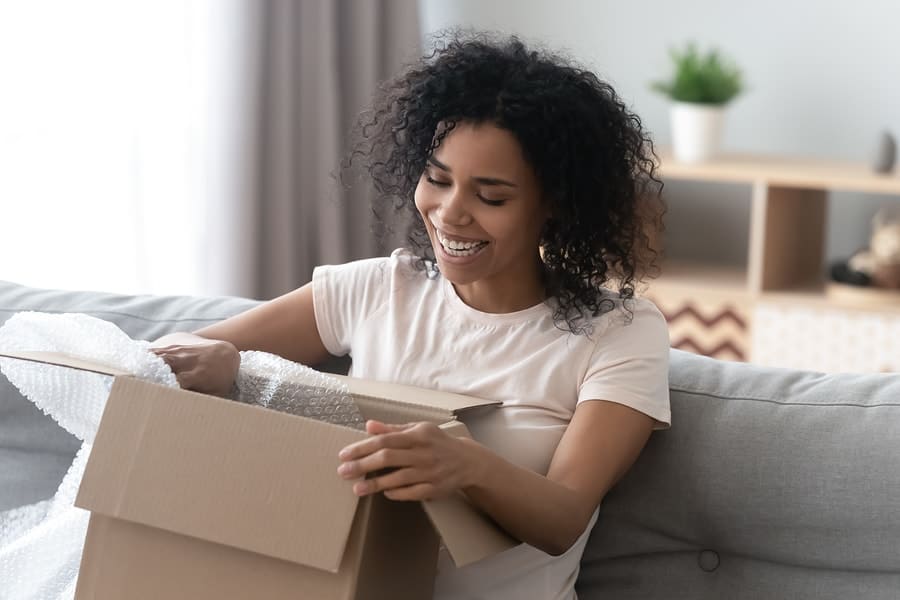 Did you know that there are actually companies that use a very clever marketing tactic to help them gain more customers by giving away free stuff?
As a new and expectant mother, you can totally take advantage of this!
I have teamed up with all of these amazing companies that will literally send you hundreds of dollars worth of FREE stuff just by using my code HABITATFORMOM. (all you pay is shipping)
Mama, that's over $600 worth of FREE STUFF you can snag right now! Take advantage! Remember again to use my code HABITATFORMOM at checkout.
☑️ Schedule a Newborn Photography Session
Having a newborn photography session scheduled is ideal for after baby is born.
You are going to want to take professional pictures of your newborn right away.
You can do cute photography poses with props and everything if you choose the right photographer for the job, they can be absolutely stunning.
I suggest doing a local google search to find out what kind of photographer is right for you and your family.
You can also opt-in for a DIY newborn photography session.
If you have the tools and equipment for it why not mama?
Personally I had the photographer in the hospital do it right after my son was born, it was easy convenient and affordable for us.
☑️ Learn Newborn Hunger Cues
Learning newborn hunger cues is very important when it comes to feeding on demand with breastfeeding or even with bottle feeding.
It is the difference between underfeeding your baby or overfeeding your baby.
Here is a cool newborn hunger cue chart I found.
If you want to learn a more detailed explanation of newborn hunger cues and stages click here.
☑️ Prepare for an Unplanned C-Section (just in case)
Nobody likes to hear this but sometimes our birth plan gets tossed right out the window the minute we hit the labor and delivery bed.
Whether you are planning to have a c-section or not, prepare for one anyway because you never know what will happen.
I was NOT planning on having a c-section, but I had to have an emergency one.
By preparing for an unplanned c-section I simply mean, prepare your mind. (due to prolonged labor and abnormal position of the baby)
Have an open mind, understand it is going to be OK if you have to get one and don't overthink it.
Some medical reasons you may end up getting a c-section
Prolonged labor
Abnormal position of the baby
Fetal distress
Chronic health condition
Cord prolapse
Placenta issues
CPD
Carrying multiples
Know that recovery time will be different and even the recovery journey will be different I highlight 9 shocking things about postpartum c-section recovery here.
This article is not to scare you but to prepare you for what's to come leading up to your postpartum c-section recovery.
☑️ Consider Becoming a Stay at Home Mom (work at home mom)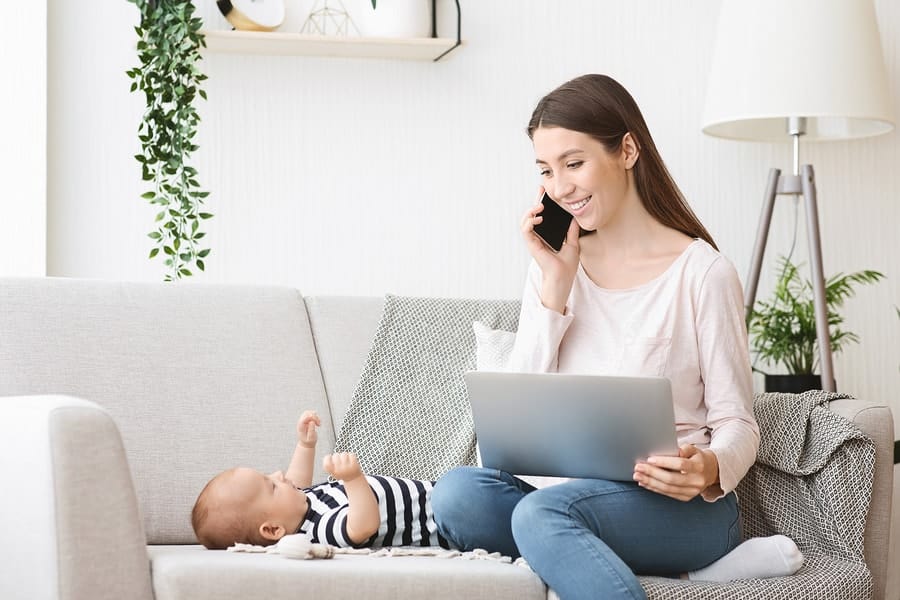 You might be wondering how to pull this off especially if you need the money in your family.
I am living proof it definitely can be done.
Staying at home with your baby is a sacrifice most moms make. But for good reason.
Being a stay at home mom isn't for everyone though and here are some pros and cons to help you make your decision easier:
Pros
You are always there
YOU are raising your child
You get to bond more with your baby
You do not miss milestones ever
Cons
You may feel stuck at home
You may get tired and overwhelmed
You may feel like you are not contributing to the family finances
One big thing I did when I decided to become a stay at home mom was to start a blog.
Starting this blog actually helped me make extra money for my family and stay home with my baby.
It has also helped me to buy an RV. It brings in consistent money every month that pays the RV park lot rent and other essential bills.
Starting a blog is really great and here are the reasons why I think all moms should start a blog and make money during nap time.
Final thoughts on Preparing for a Newborn Baby
To recap:
Things to prepare before delivery
Get prepared the right way
Start saving money for maternity leave
Sign up for Amazon baby registry
Have your baby shower
Get the essentials for baby
Pack your hospital bag
Prepare yourself for birth
Stock your freezer
Get Your House in Order & Deep Clean
Learn Infant CPR
Learn What to Expect The First 48 Hours with Your Newborn
Know About The Best Newborn Hacks for On The Go
Prepare for Preschool (Daycare)
Prepare for Sponge Baths
Learn How to Take Care of Baby's Umbilical Cord
Consider Buying a Postpartum Belly Band
Create Diaper Stations and Nursing Stations
Prepare Your Car for Baby
Stock Up on Pantry and Household Items
Get FREE Stuff
Schedule a Newborn Photography Session
Learn Newborn Hunger Cues
Prepare for an Unplanned C-Section (just in case)
Consider Becoming a Stay at Home Mom (work at home mom)
Like I said before, having a baby is not a walk in the park.
It requires you to do a lot of things before the baby arrives. I know I wish I had an all-inclusive list like this before my baby was born. I hope this baby prep list helps you out in the months to come.
If you have any questions or concerns please let me know in the comments below. I would love to hear from you and how your journey is going so far.
If you have anything else to add I would love to know what it is! I reply to every single comment. 🙂
If you enjoyed this article share it with a friend 🙂
Pin for later:
Read more: Pregnancy survival guide for winter
Preparing for Baby Checklist, 31 Major Things To Do